Resources
Get better at foresight with FIBRES. A collection of webinars, podcasts, and downloadable materials to learn foresight best practices.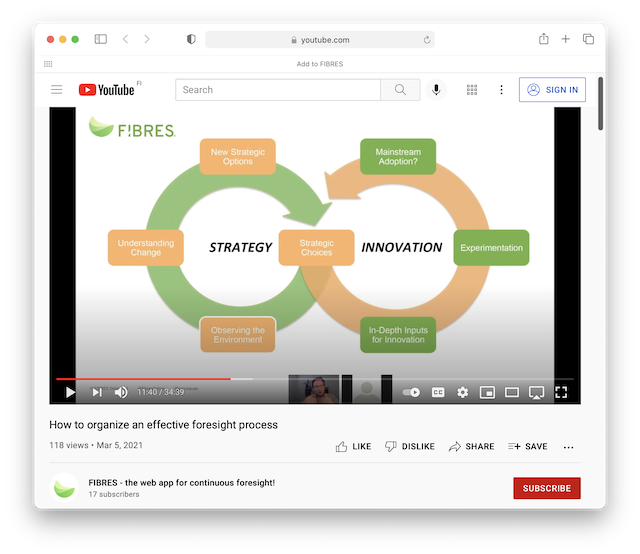 FEATURED RESOURCE
How to organize for foresight
Watch this webinar to gain an understanding of what it takes to build a working foresight process. Valuable learnings guaranteed from FIBRES CEO Panu Kause!
Subscribe to the FIBRES newsletter for monthly foresight tips and strategies.