Foresight examples
A growing gallery of live trend radars and trend descriptions. Curated by domain experts. Get inspired and build your own.
TREND RADAR
Reinventing the future
This trend radar compiled by futurist Steve Wells explores future change factors and provides insight into how we might work on reinventing the future of life, society, and business.
TREND RADAR
Trends for consumer brands 2024+
This trend radar compiled by innovation expert Jens Bode explores the consumer, technology, and future insights that will disrupt fast-moving consumer goods (FMCG) after 2024.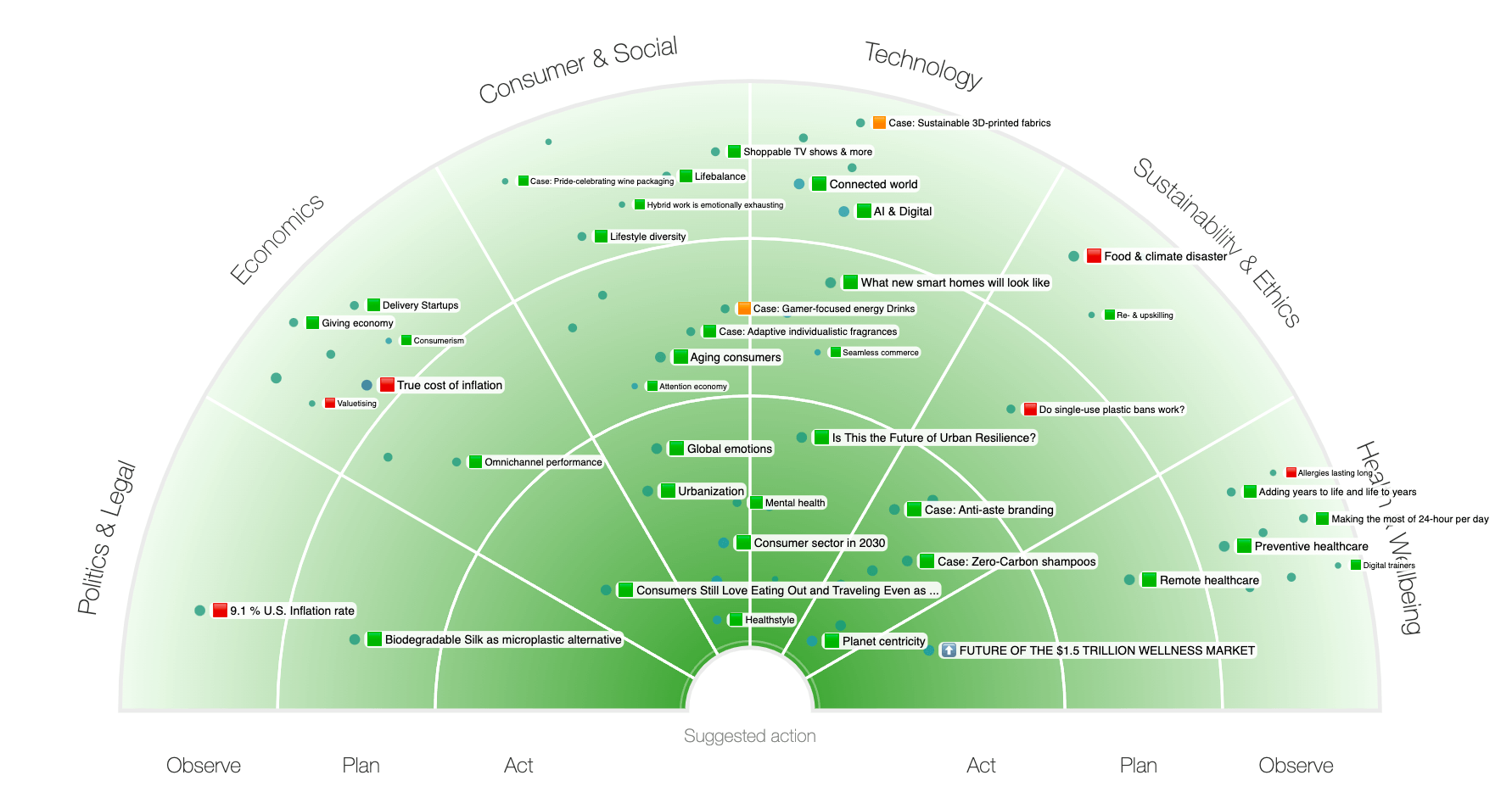 TREND RADAR
PESTEL trend radar
This PESTEL radar is populated with a selection of 100+ trends from TRENDONE, a leading trend research & analysis company.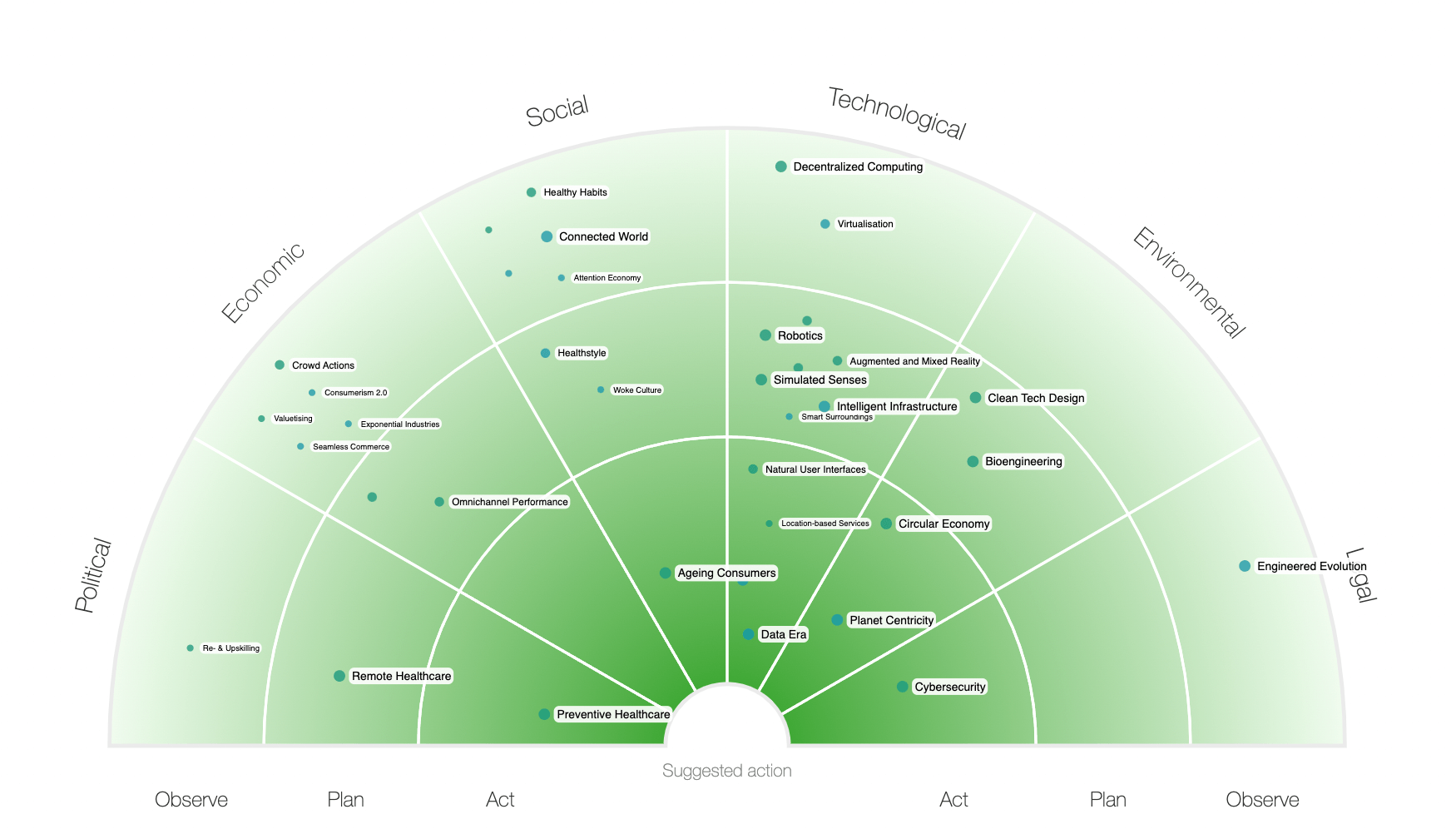 Start your own foresight work
You can use the FIBRES foresight tool free for 30 days.