Trusted by teams at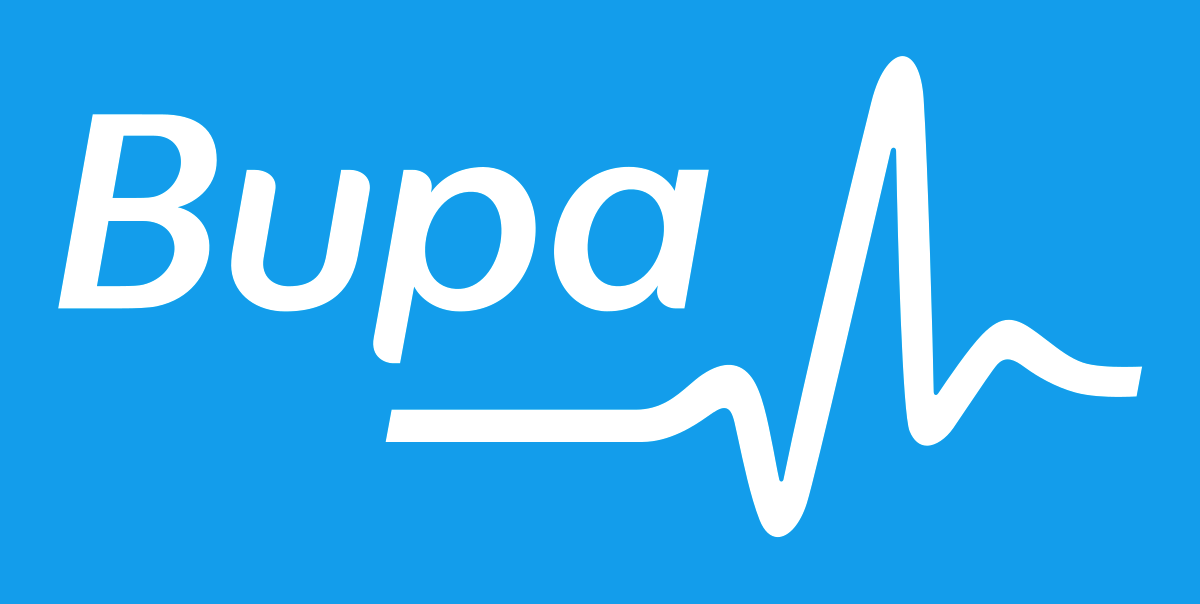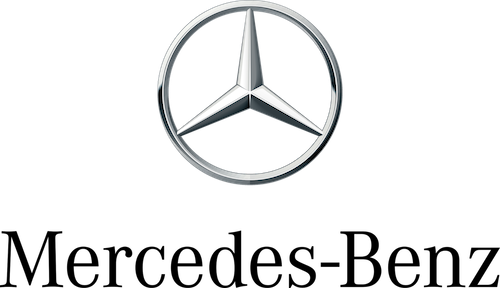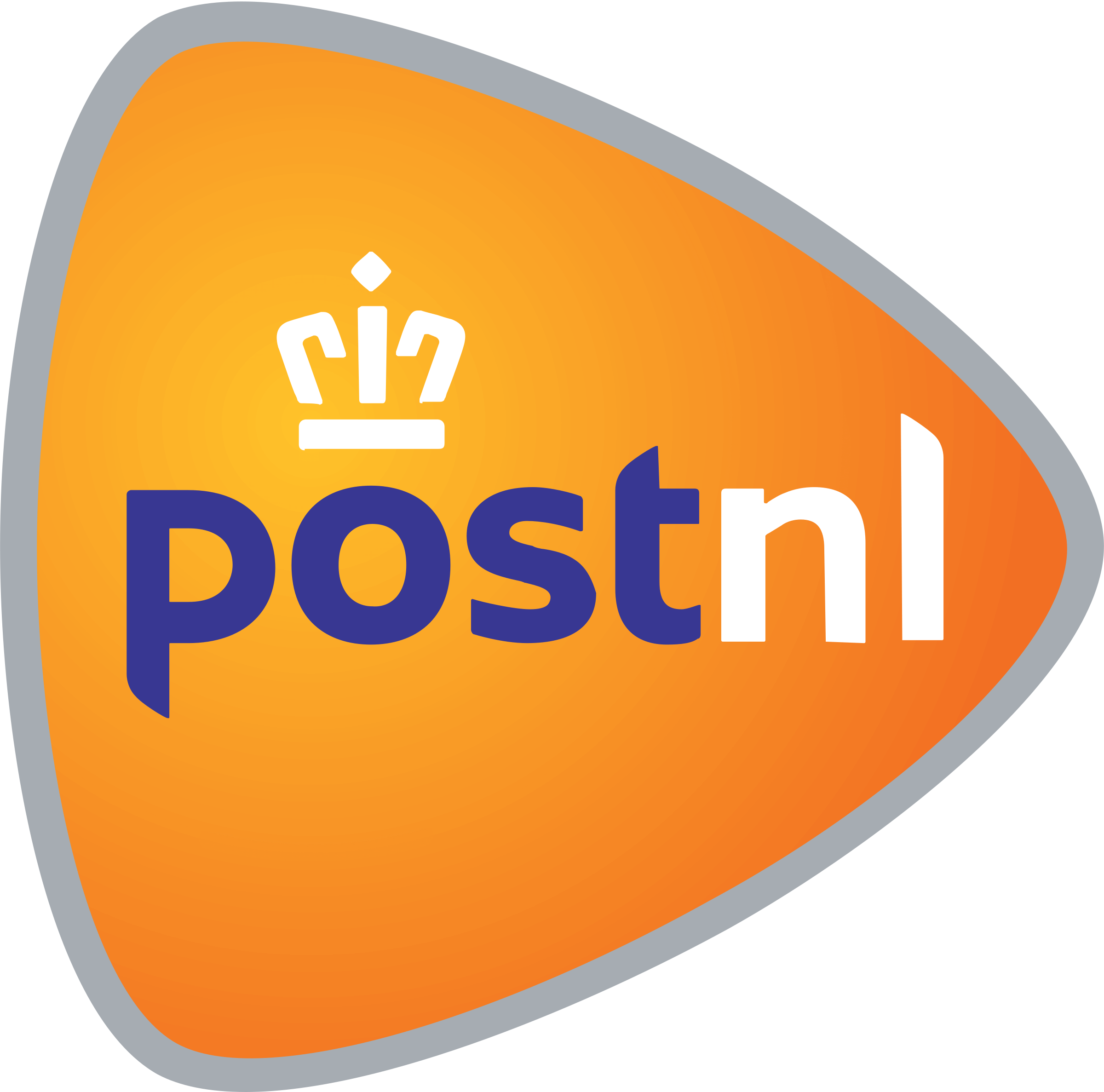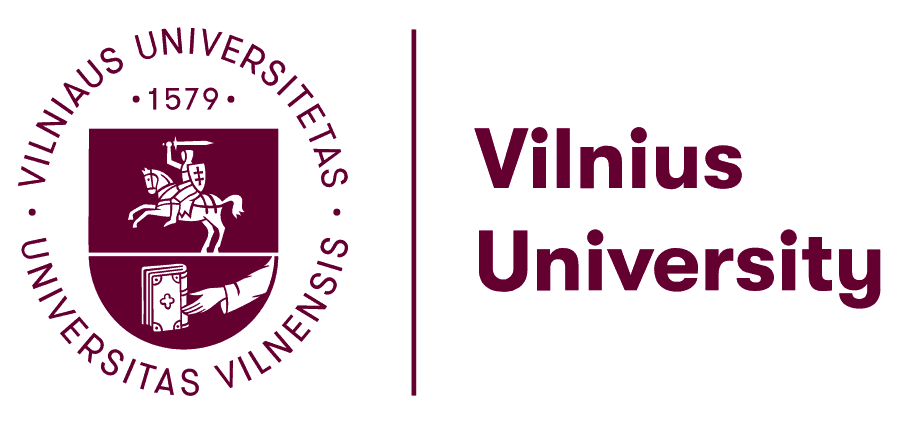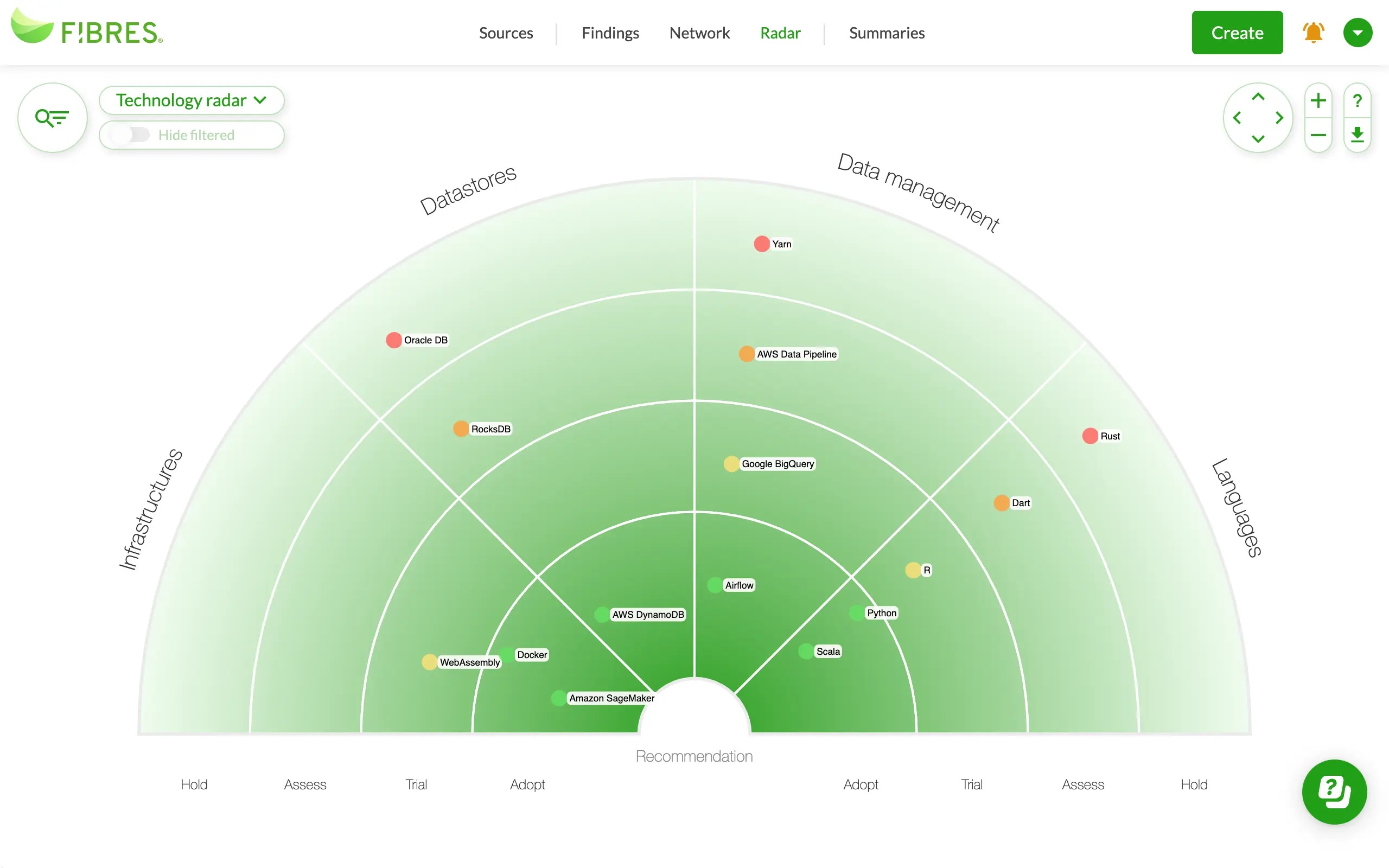 TREND RADAR
Build dynamic tech radars that update instantly
Tech radars are invaluable assets for staying informed about emerging technologies that could have a future impact. However, it's no secret that maintaining an up-to-date tech radar with workaround tools can be a major headache.
Thankfully, FIBRES simplifies the process of creating tech radars. Our radar builder allows you to effortlessly compile technology radars from your technologies, keeping your stakeholders informed about technology choices.
Looking for a free radar tool? If you're not interested in the benefits that come with creating a digital tech radar, check out our free trend and tech radar templates that you can download to build a simple radar with Powerpoint.
HOW IT WORKS
Say goodbye to static Powerpoint radars
Create trends for each of the data points on your radar
To begin, simply add your technologies to FIBRES. If you happen to have tech descriptions in PPT format, worry not, as we'll be more than happy to import them into FIBRES on your behalf.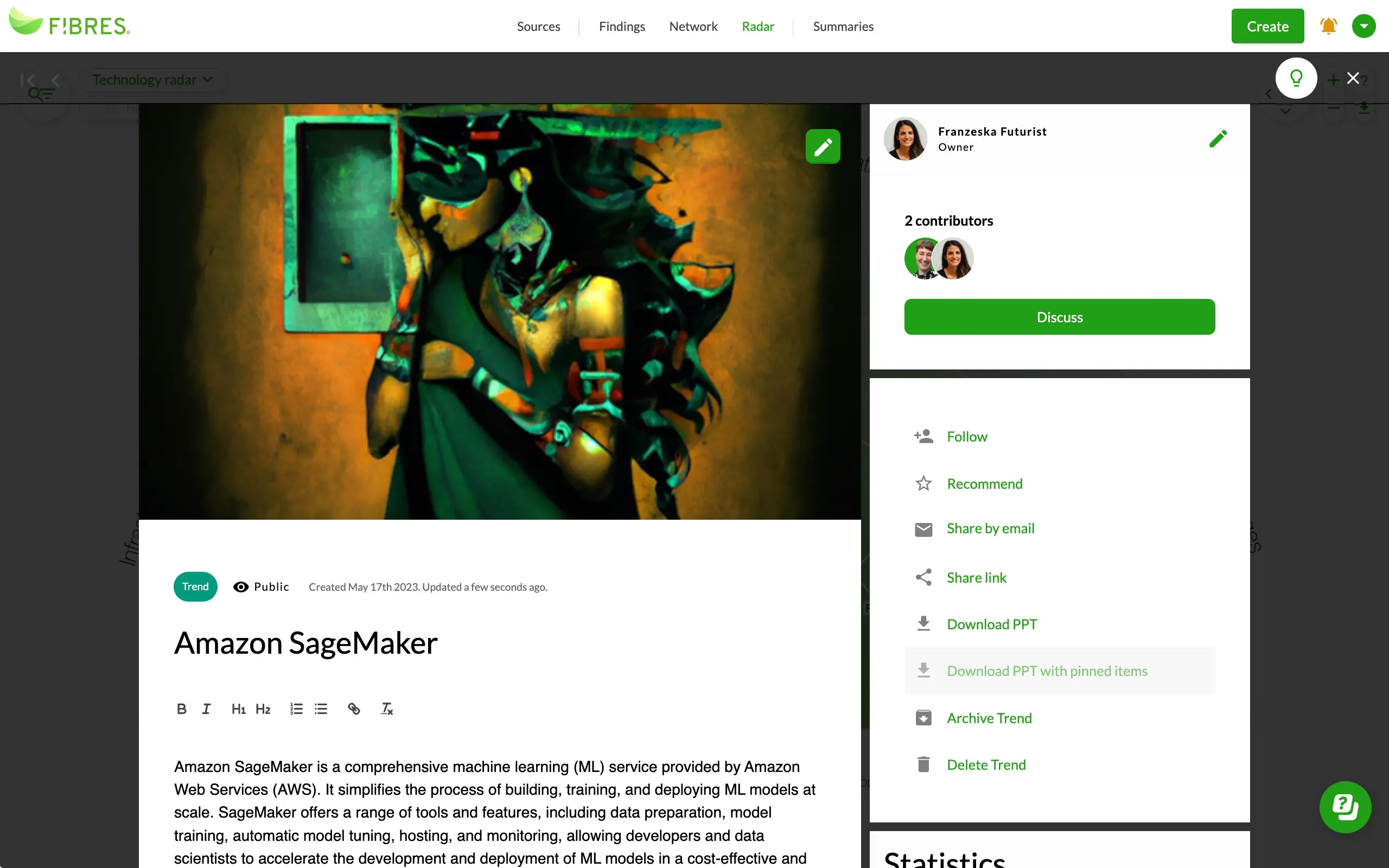 Position your technologies on your radar with a few clicks
Positioning your technologies on your radar is a breeze with FIBRES. Simply select from our convenient dropdown menu and watch as your radar updates in real time, making the process effortless and instantaneous.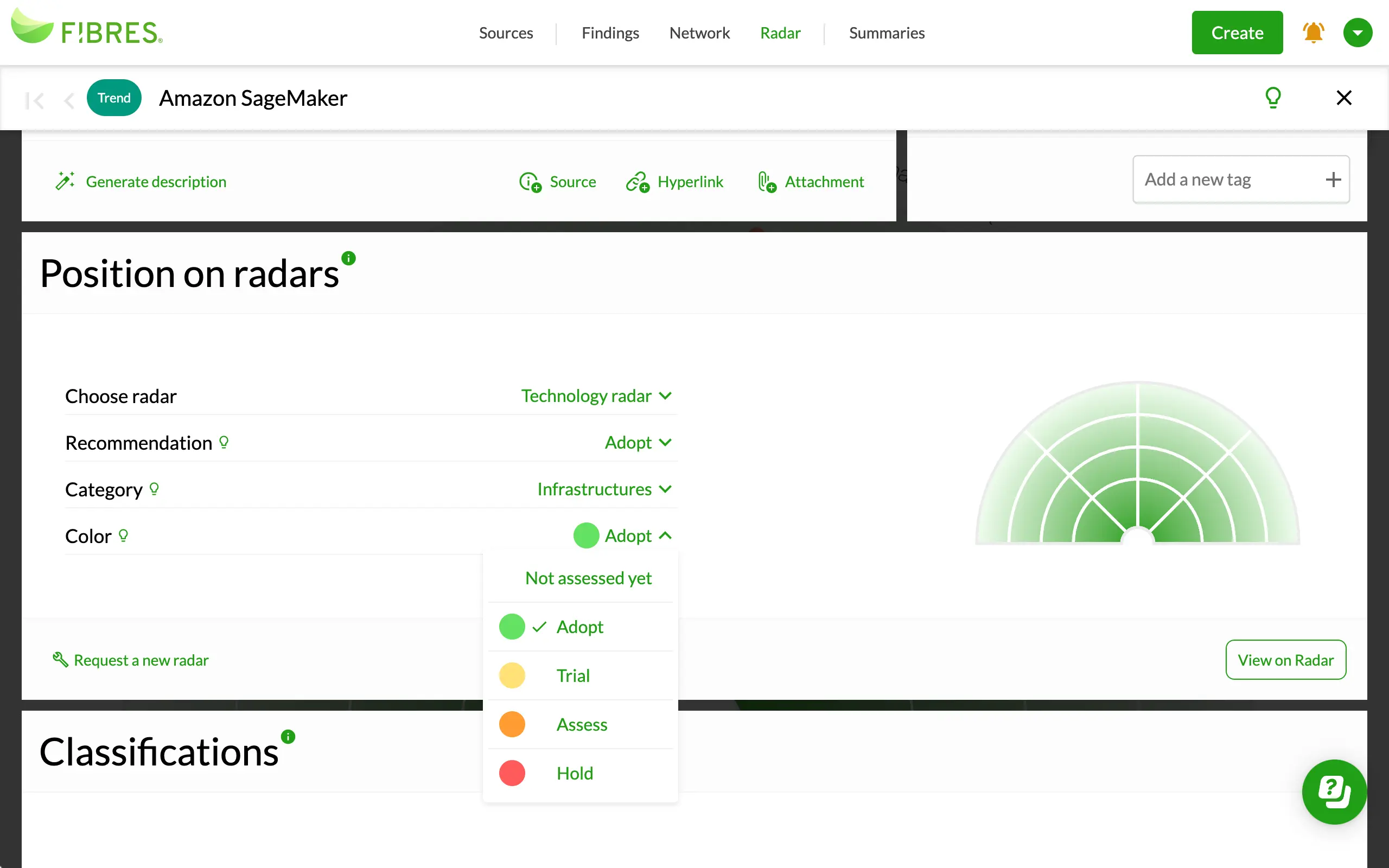 Customize your trend radar to match your needs
Customize your radar to perfectly fit your requirements with our customizable radar sectors. Easily select the sectors and horizons that are crucial for your operations, and let us create the ideal tech radar tailored specifically for you.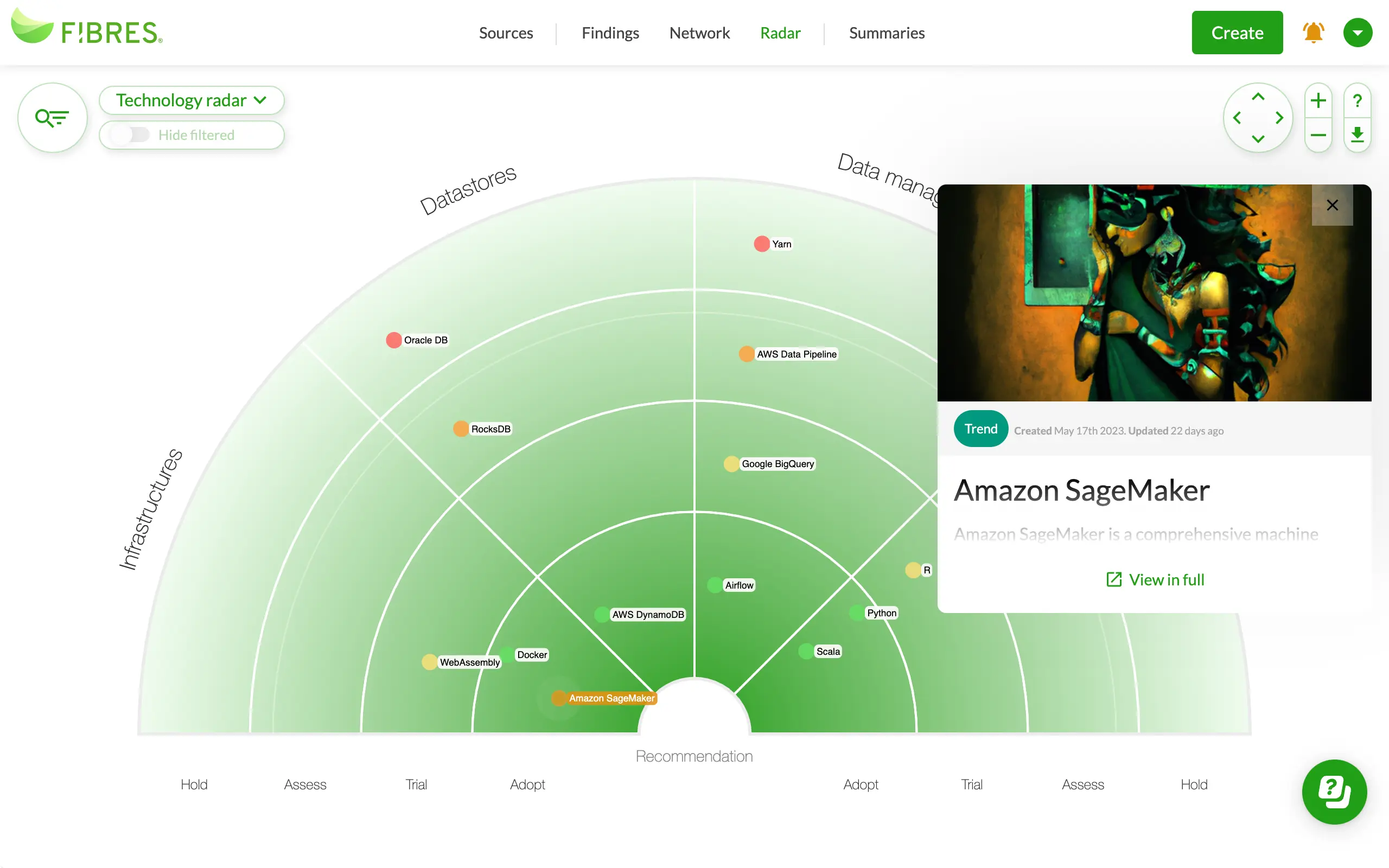 30 days free use
You have a full month to try out FIBRES without any obligations or commitments.
Invite your team
Invite unlimited colleagues during your trial so you can explore FIBRES together.
Fits your need
We will configure everything to your preference, all at no cost to you.
Prices starting at €960 per year
Start small and roll out when you're ready to. Find the right plan for your need.
Why use FIBRES?
Building up your foresight capabilities can be an uphill task without the right tools. FIBRES helps you start a continuous foresight process – and keep it going.
Everything in one place
Don't let those nuggets of wisdom slip away. FIBRES is the ultimate destination for your weak signals, trends, technologies, radars, and scenarios so that you'll never again miss a thing.
Fitted to your need
Every foresight process is unique and deserves to be treated that way. That's why we fit our tool to your needs, not the other way around. And you have a full month to test it out.
Bring your own inputs
Are there go-to sources that you rely on for the latest updates? Perhaps it's a trusted website, an RSS feed, or a Google alert? Well, let FIBRES do the heavy lifting with automatic inputs from your favorite sources.
Get the best of AI
Let intelligent AI capabilities simplify your work. Keeping up with the latest trends and technologies has never been easier. Utilize AI to source, cluster, and make sense of information effortlessly.
Easy to use for all
Our foresight tool is designed for all, regardless of your level of expertise. With its user-friendly interface, you'll intuitively navigate through its features and uncover its potential.
Great support
Our team is dedicated to supporting you every step of the way. Whether you're just starting out or looking to expand your foresight work, we provide expert guidance and assistance to help you succeed.
ABOUT FIBRES
The tool for building your own futures intelligence
Do you need to collect signals and make sense of future topics for strategy, innovation, or R&D? Then FIBRES is the foresight tool for you. It's used by corporations and consultancies for building their own futures intelligence.