Trusted by teams at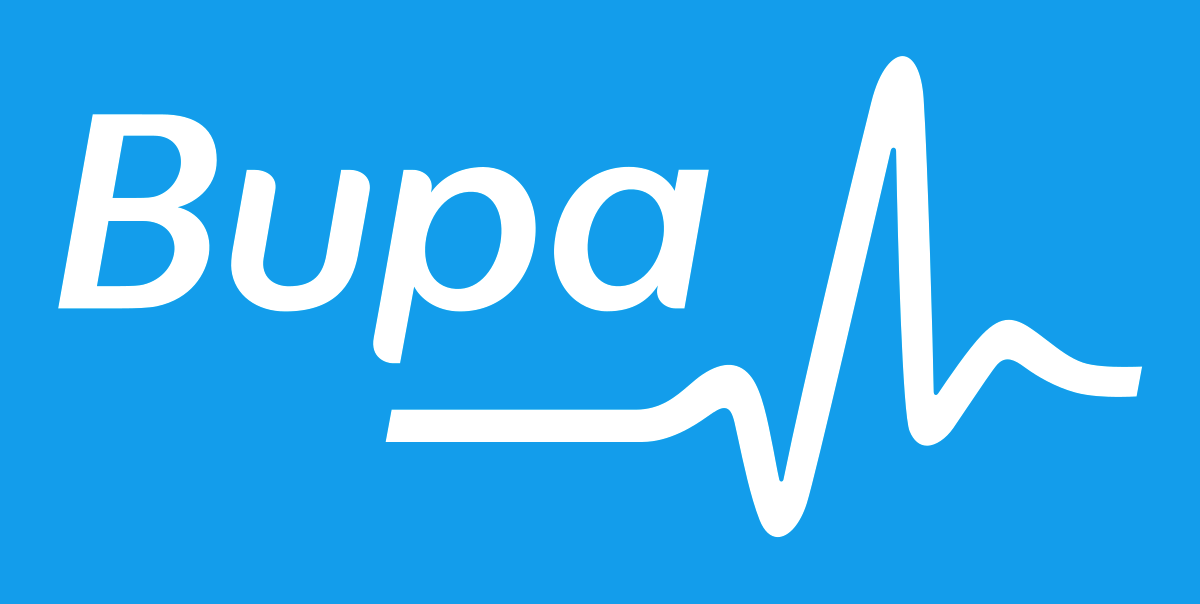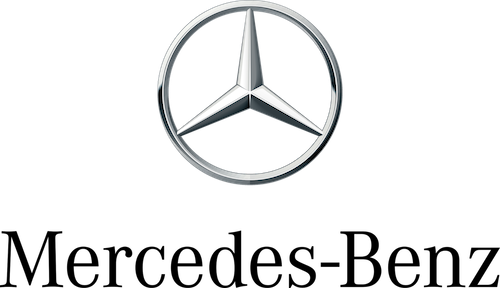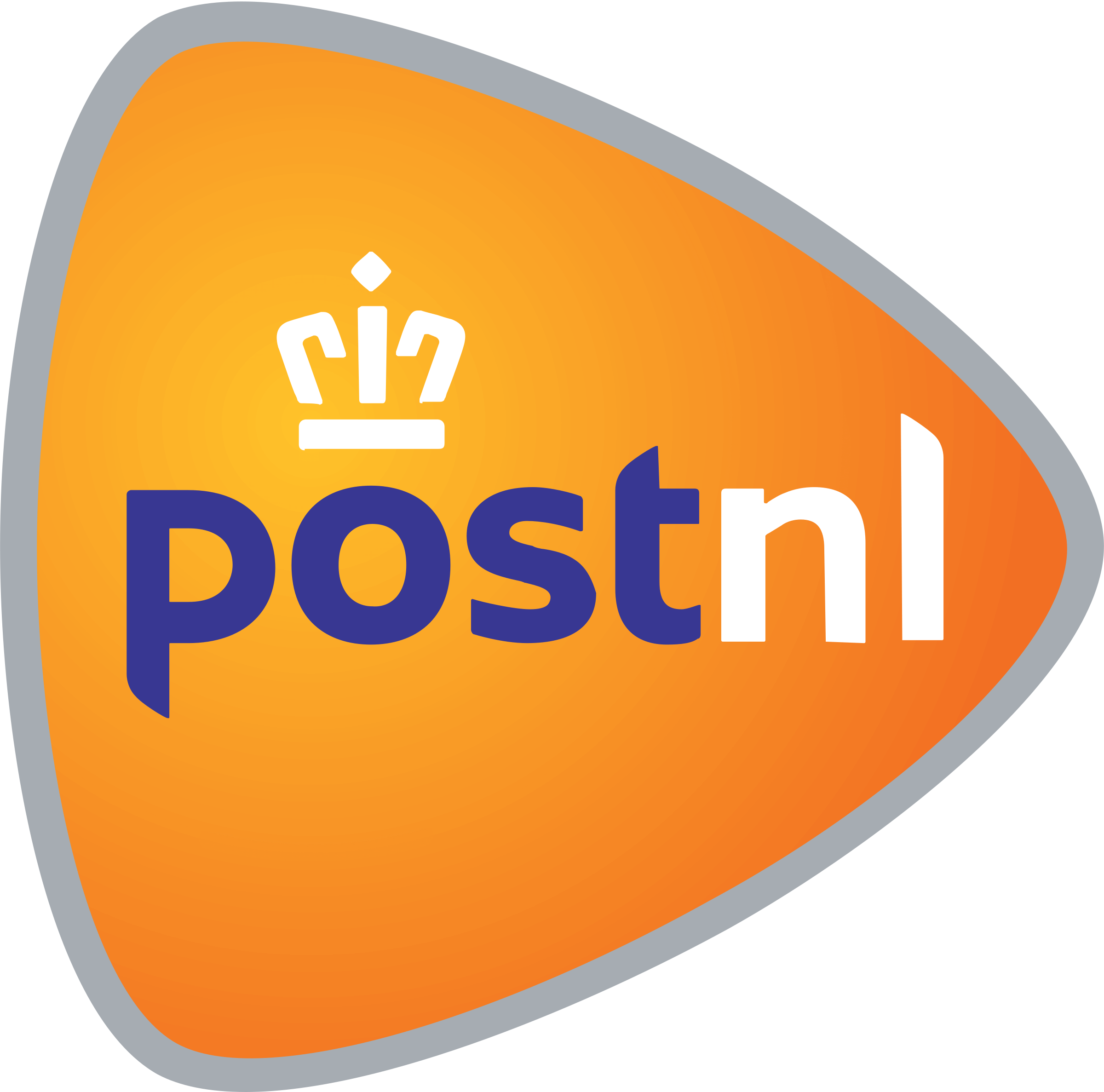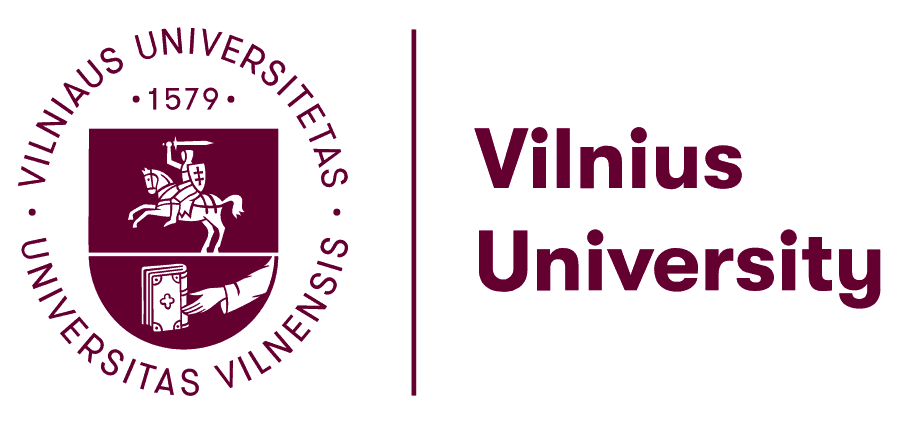 Create a live radar like this one
Skip the copy-pasting and let FIBRES do the work for you. When you house your signals and trends in FIBRES, you can build your radars in no time.
TREND RADAR TOOL
Visualize your trends with ease
Compiling trend radars by hand is clumsy and time-consuming. Dedicate your time to making sense of the trends impacting your business, and let FIBRES take care of visualizing them.
TREND RADAR TOOL
Customize all axes on your radar
Our trend radar tool can be customized to fit all kinds of foresight processes and workflows, but is still strikingly simple to use.
Technology radar
Create a trend radar with sectors for different technologies.
PESTEL radar
Create a trend radar with PESTEL sectors.
Impact radar
Create a radar with sectors for your different functions.
Or anything else!
Ask for just the type of trend radars you need.
TREND RADAR TOOL
Simple, yet powerful trend management
Other features we think you'll love:
Dynamic positioning
Whether you have 5 or 50 trends, your radar will always look great.
Multiple radars
Create different radars from the same trend material.
Filter and download
Generate different views of your radar and click to export as a PNG image.
Embedding
Share your trend radar by embedding it in another tool or website.
EASY TO USE
Our foresight tool is for everyone, not just those trained in foresight. Whatever your background, you'll find FIBRES easy and intuitive to use.
FITS YOUR NEED
We'll configure FIBRES to fit your process, not the other way around. You get an entire month to try it out with the setup that makes most sense to you.
FRIENDLY SUPPORT
Our team is there for you from day one. You'll get all the help you need, including expert advice on starting or rolling out foresight work.
HOW IT WORKS
Build a trend radar in 4 easy steps
Choose your trend radar layout
Use our default layouts or request a customized radar.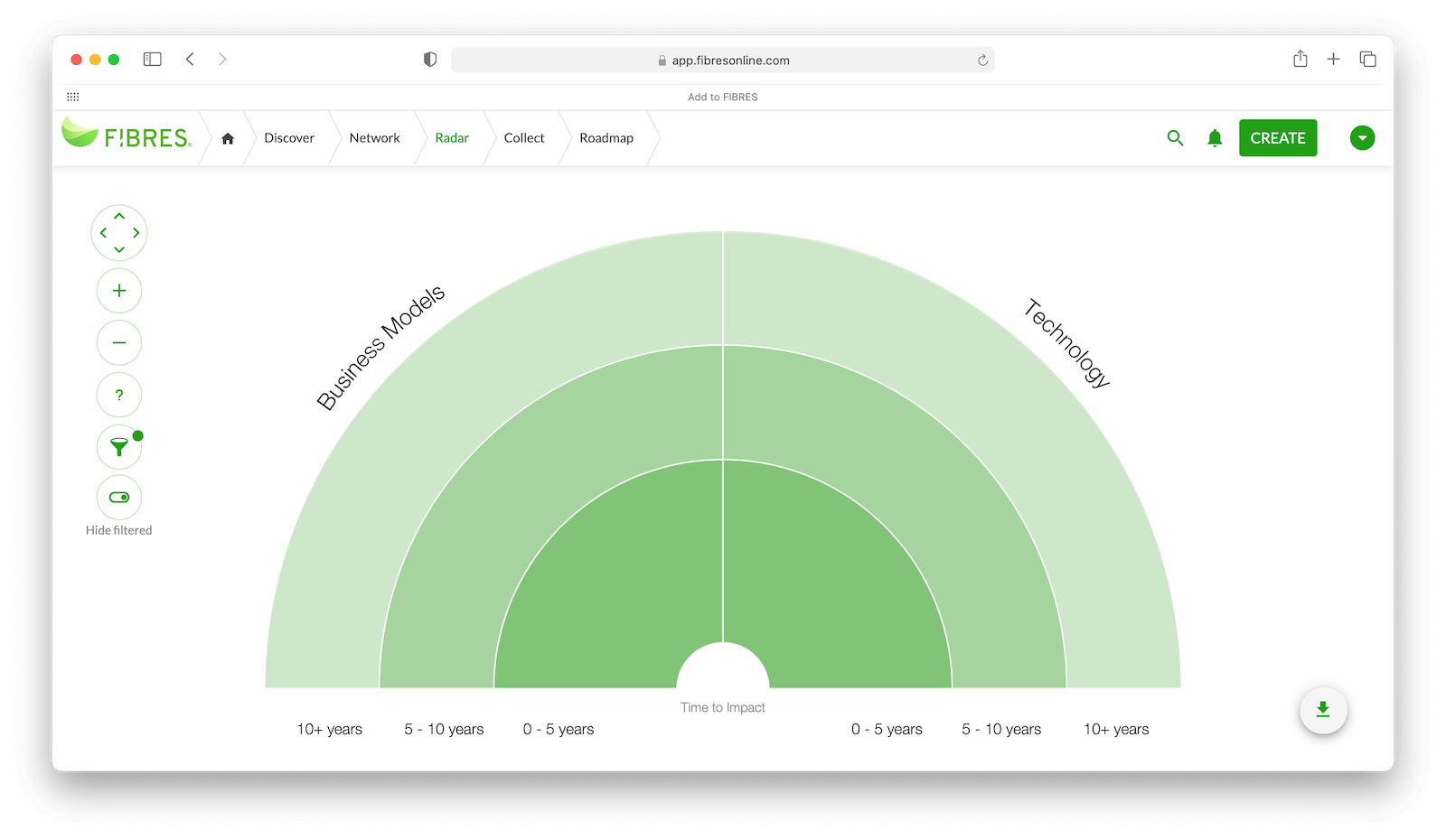 Create a handful of trends
Write some trends yourself or use ready-written trends from our partners.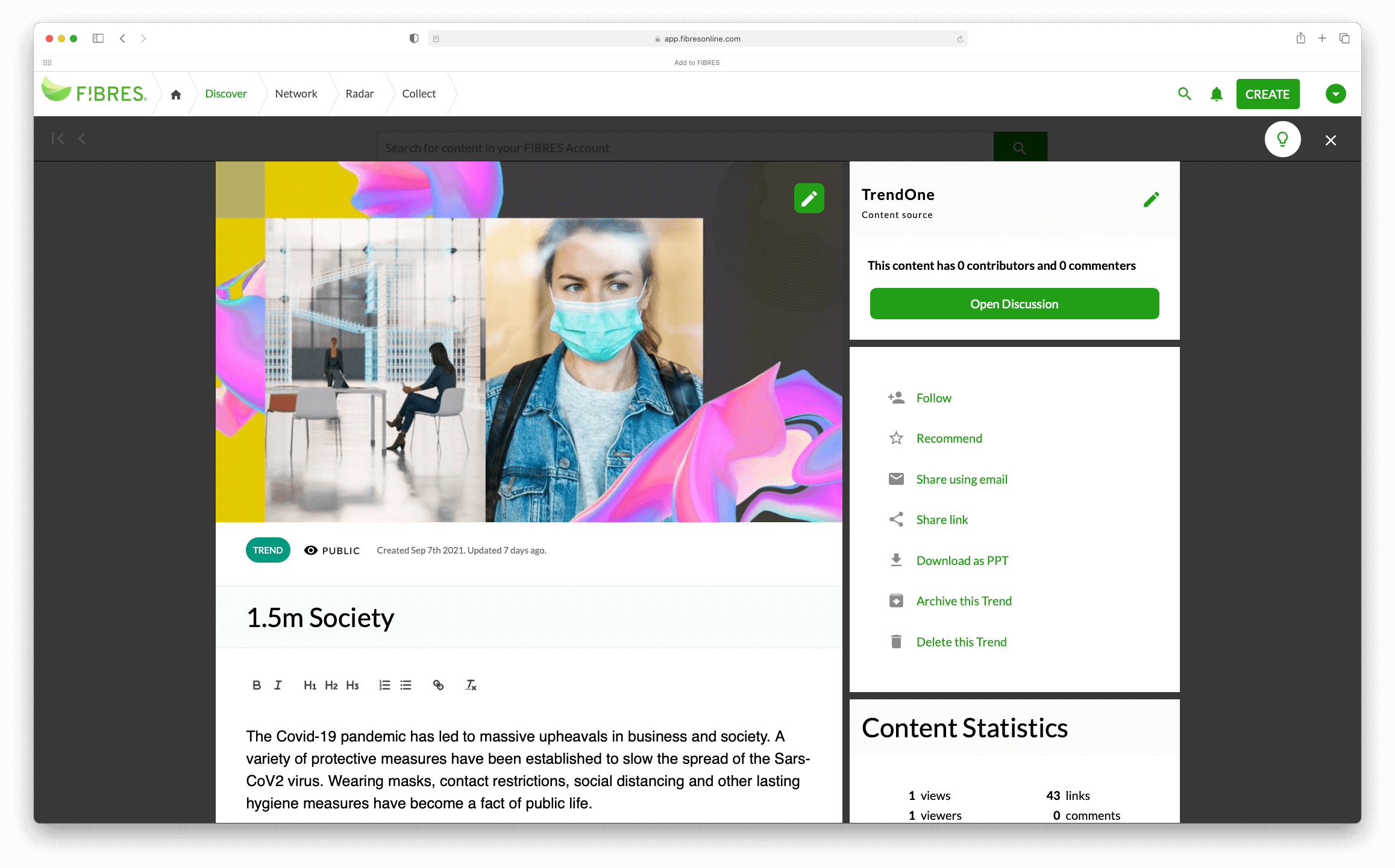 Position your trends on your radar
Position your trends on your radar with a simple dropdown menu.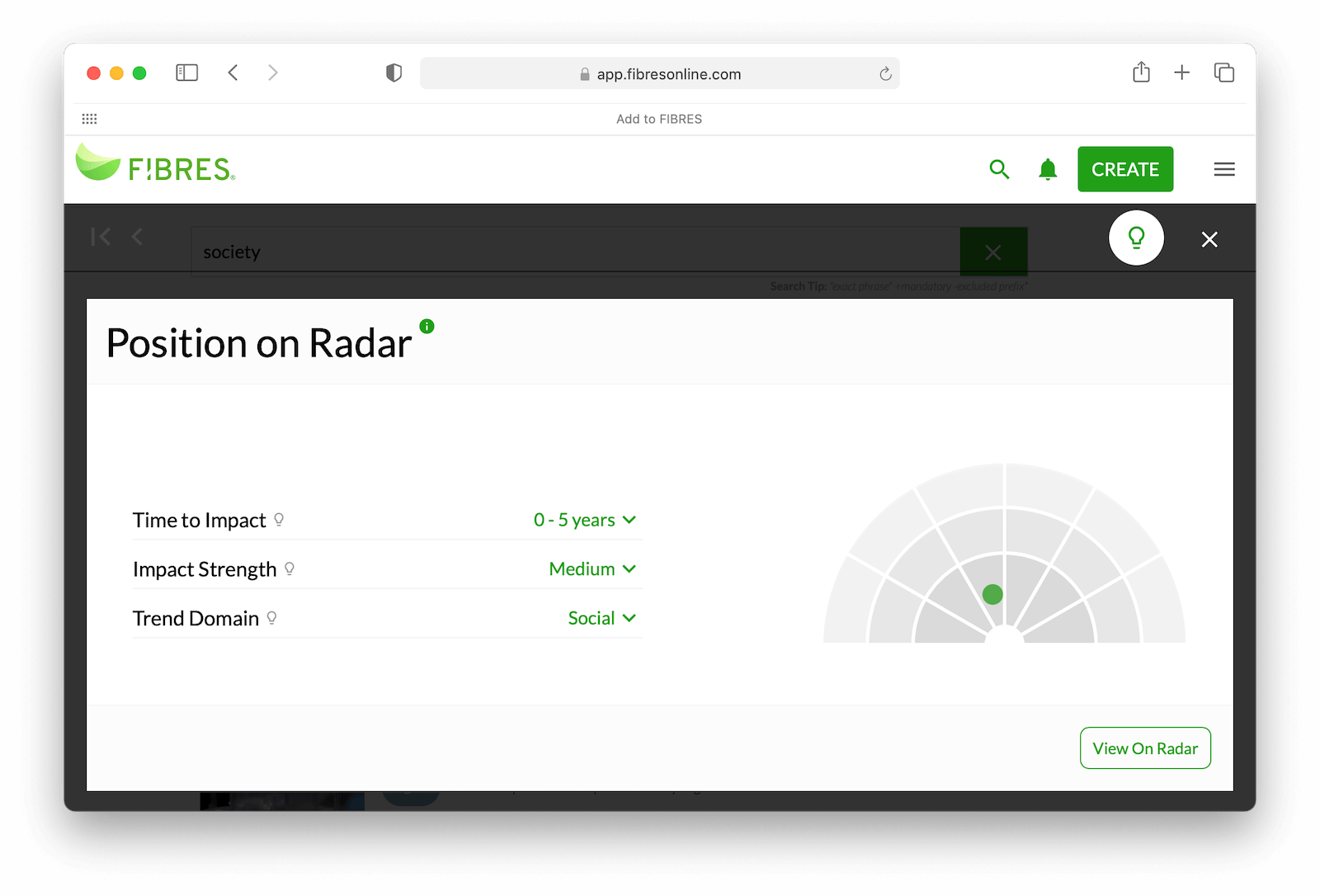 Enjoy an up-to-date radar
Invite your stakeholders to FIBRES or share your trend radar as an image.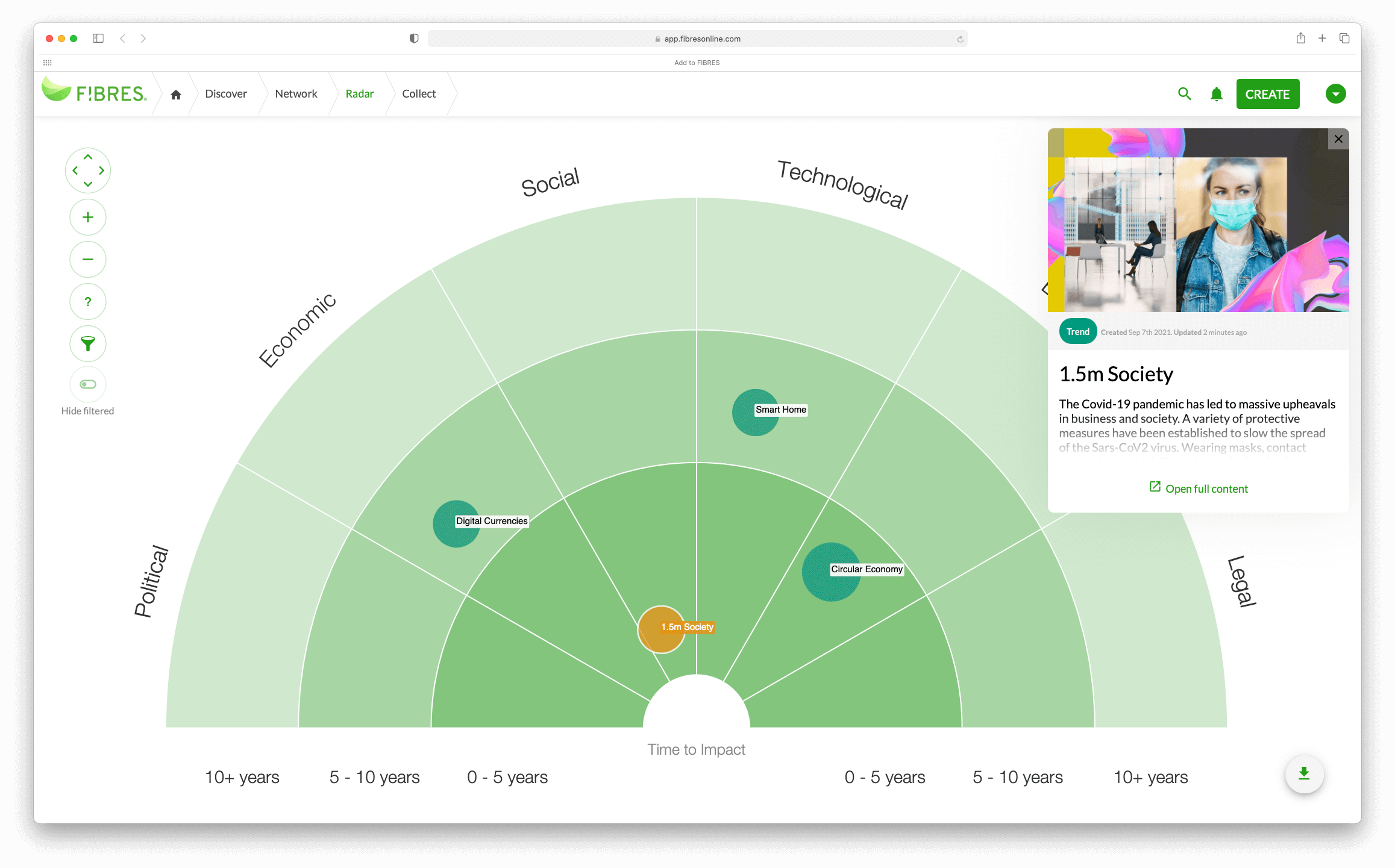 ABOUT FIBRES
Build your own futures intelligence
If you want to collect signals and make sense of trends together with your team, FIBRES is the foresight tool for you. It's used by strategists and innovators who choose to make their own interpretations of the future.
Get started today
Use FIBRES for free for 30 days with your ideal setup.