Build a trend radar with our easy foresight tool
Save your trends in one place and automatically build an interactive trend radar with FIBRES.
TREND RADAR TOOL
Visualize your trends with ease
Trend radars are powerful tools for strategy and innovation, but compiling them manually is clumsy and time-consuming. Dedicate your time to making sense of your future operating environment, instead of visualizing your findings.
TREND RADAR TOOL
Simple, yet fully customizable
Efficient doesn't have to be complicated. FIBRES houses powerful features and customization options that make it adaptable to all kinds of foresight processes and workflows, but is still strikingly simple to use.
NO CREDIT CARD NEEDED
You can test our foresight tool free of charge for 30 days.
EXTENSIVE CUSTOMER CARE
We're there to assist you already during your trial.
PRIVATE AND SECURE
Rest assured, your data is safe with us.
TREND RADAR TOOL
How it works
Choose your trend radar layout
Use our default impact radar or request a customized radar.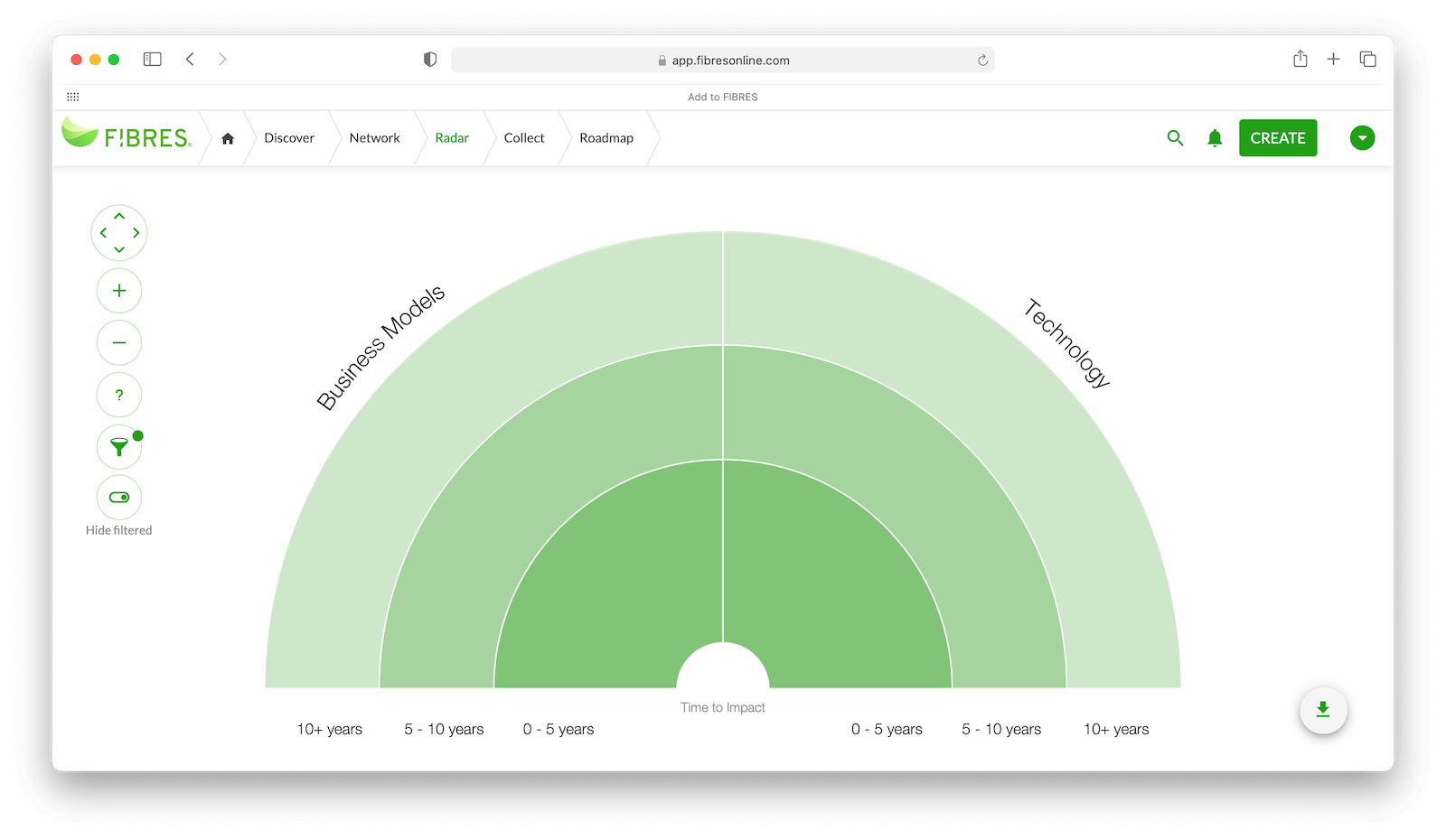 Add your trends into FIBRES
Write your trend descriptions yourself or use ready-written trends from our partners.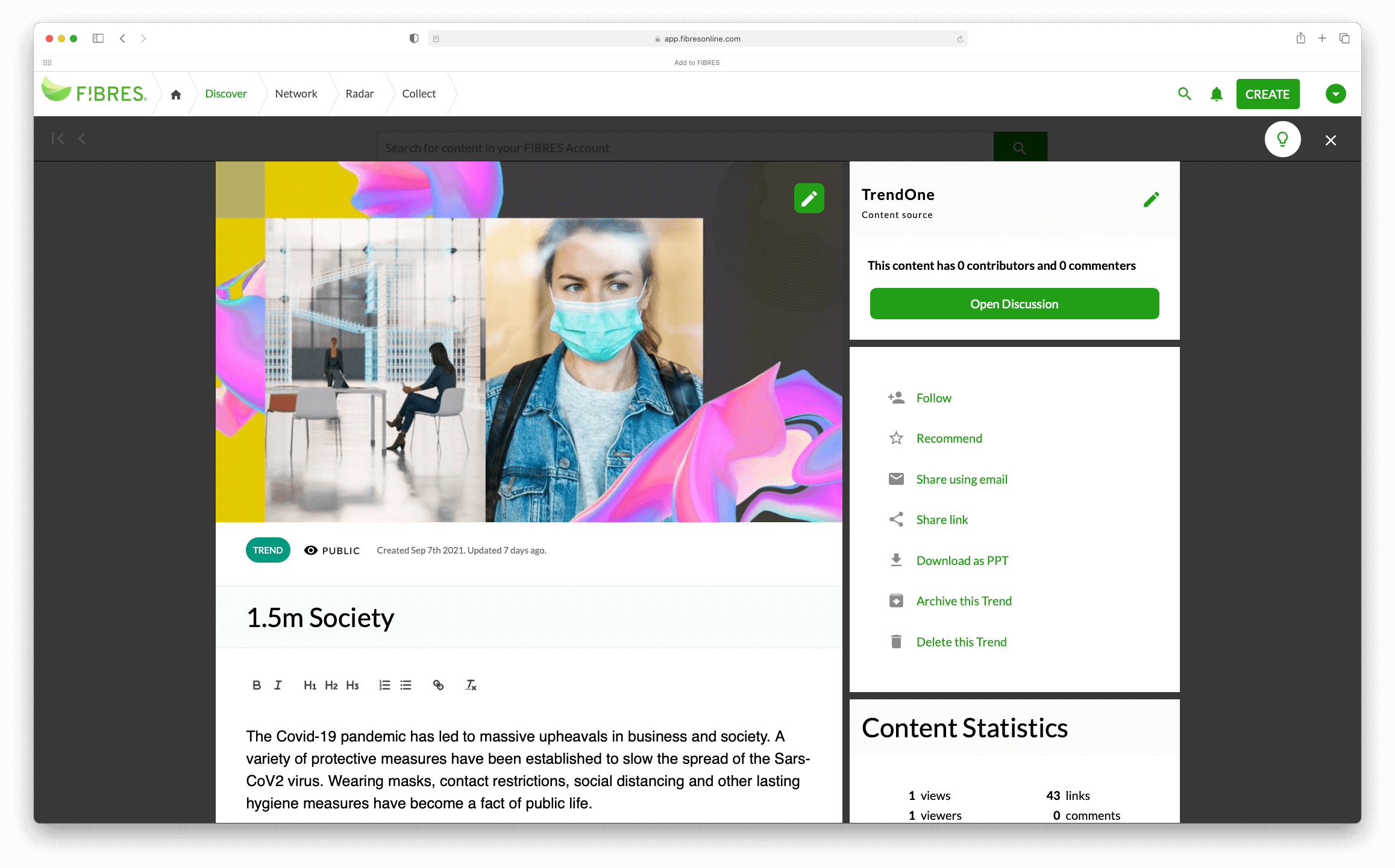 Position your trends on your radar
Position your trends on your radar by selecting values from a simple dropdown menu.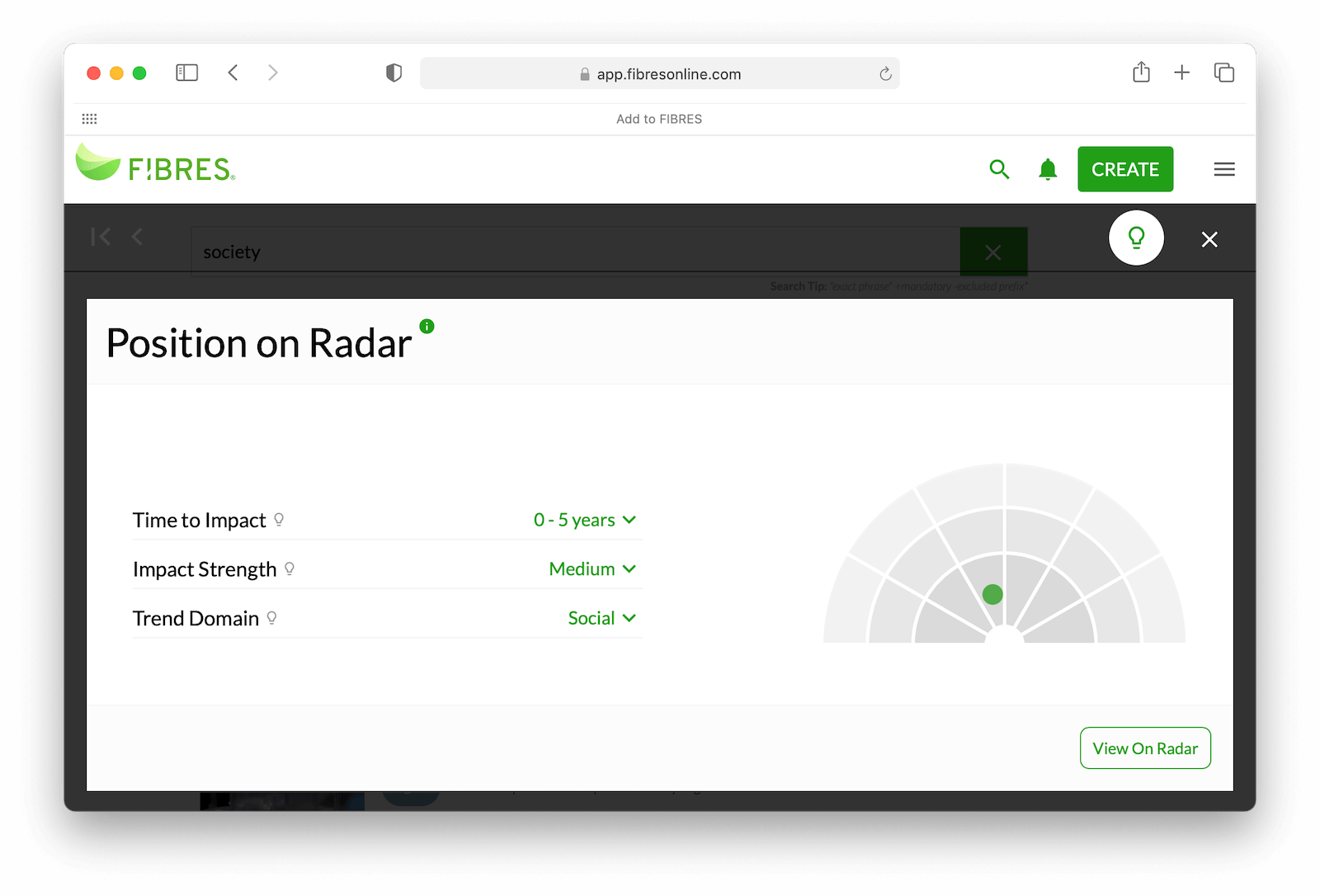 Share with your stakeholders
Enjoy an always up-to-date trend radar that summarizes the most important changes.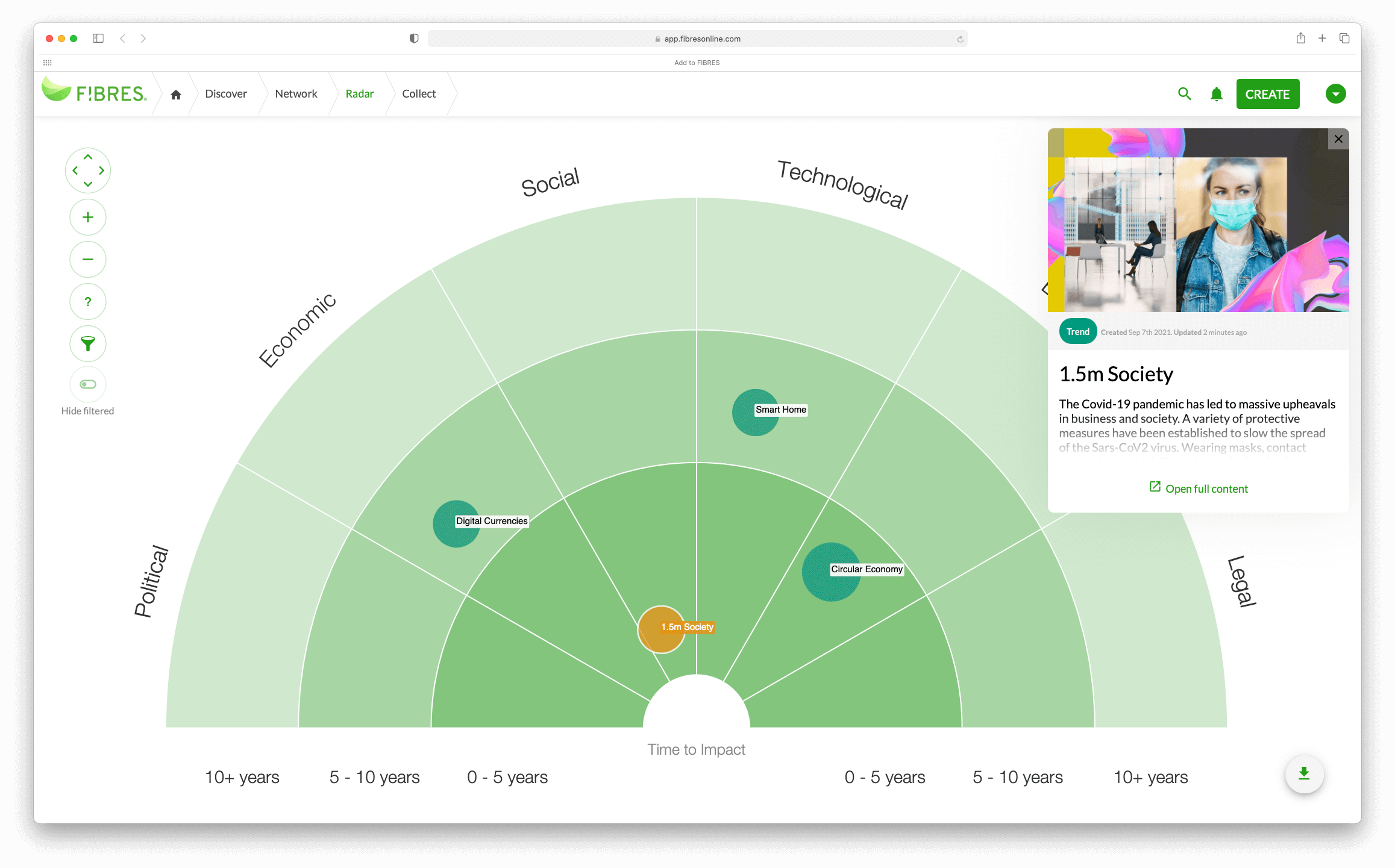 Other features you'll love
DYNAMIC POSITIONING
Whether you have 5 or 50 trends, your radar will always look great.
MULTIPLE RADARS
Request multiple radars to summarize trends for different purposes.
FILTER AND DOWNLOAD
Generate different views of your radar and click to export as a PNG image.
Get started today
You can use FIBRES free of charge for 30 days. No credit card needed.