Trusted by teams at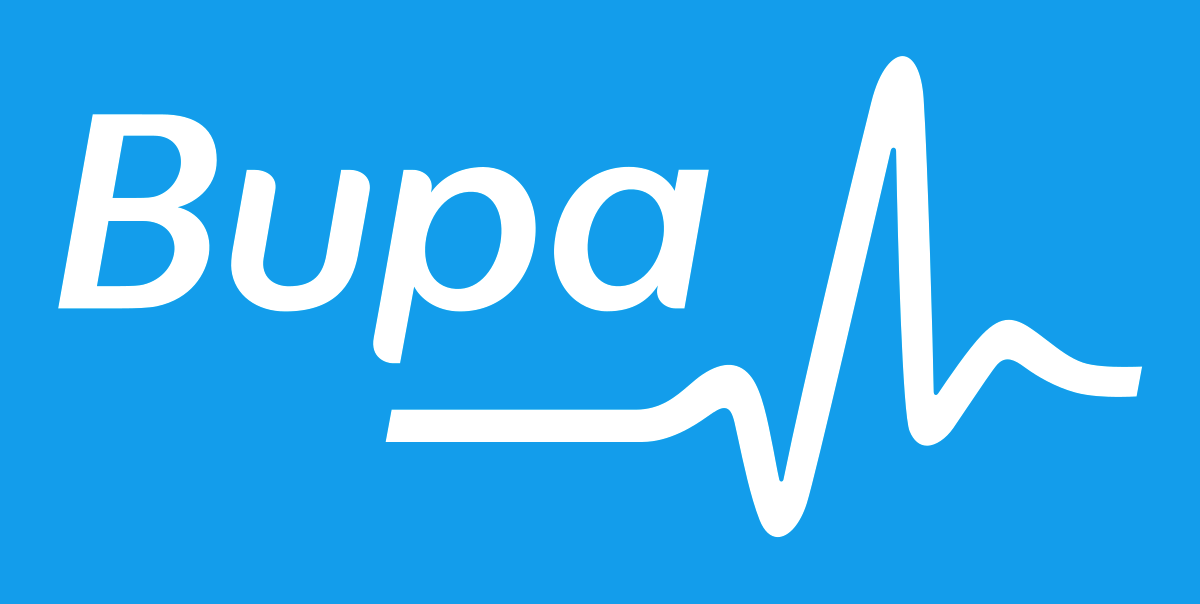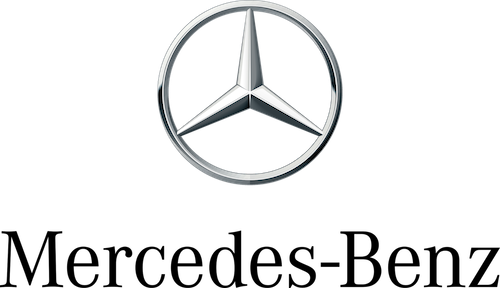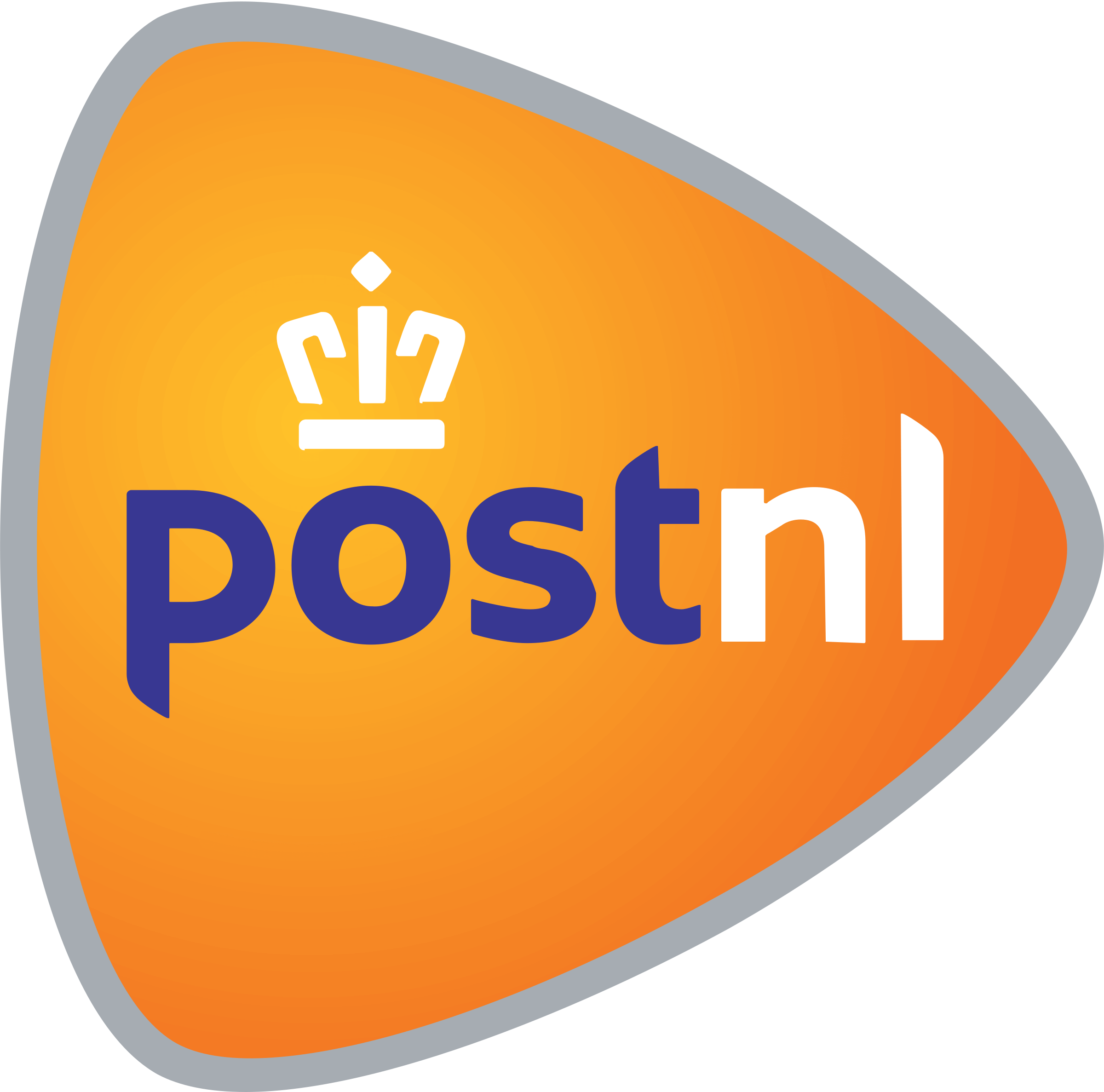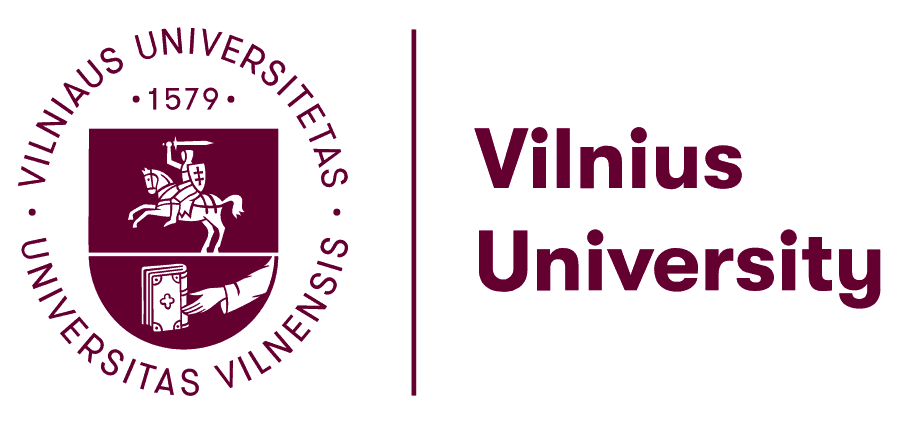 Create a live radar like this one
Trend radars are efficient tools for communicating trends and technologies headed your way. But keeping your radars and trend descriptions updated can be clumsy and time-consuming. See what you can do with FIBRES instead.
Plan your radar layout
All our paid plans include a custom radar. Once you know which sectors and horizons your radar should have, we'll customize your radar for you.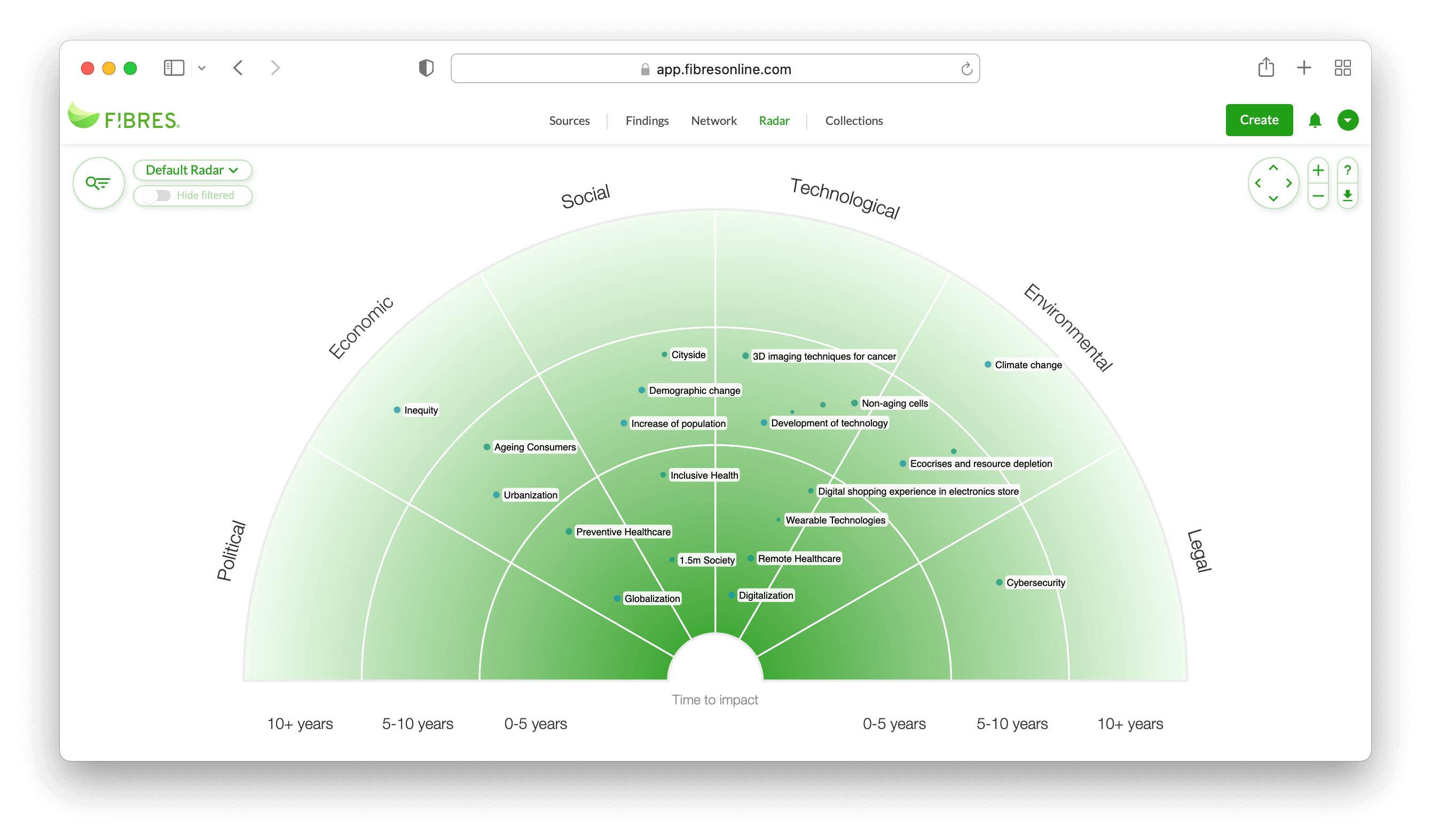 Create your trend descriptions
Save your trends in FIBRES. It's the best place to save all your signals, trends, technologies, and scenarios – whether you choose to position them on your radar or not.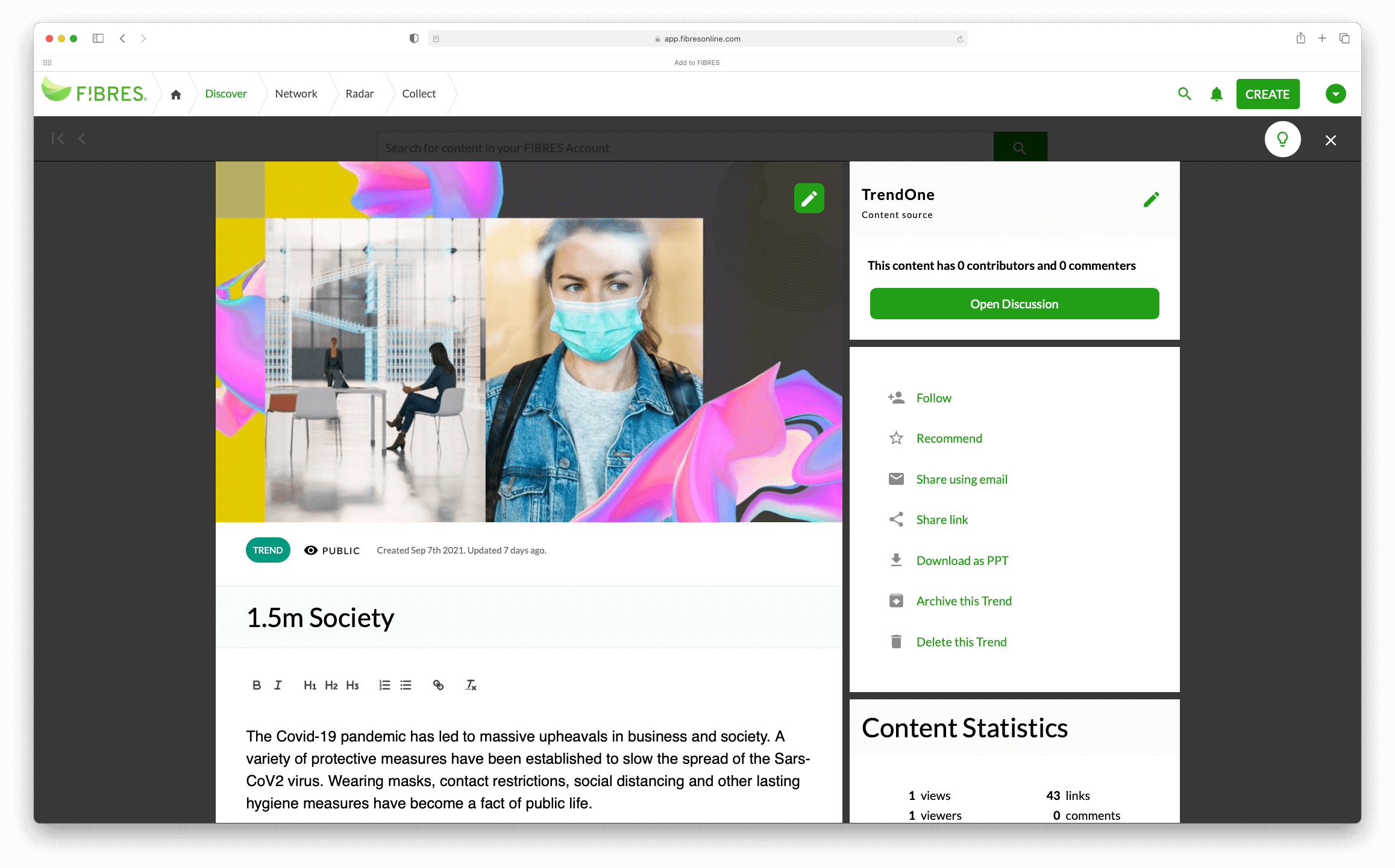 Position your trends on your radar
Position the selected trends on your radar with a simple dropdown menu. Thanks to dynamic positioning, your radar will look great whether it has 5 or 50 trends on it.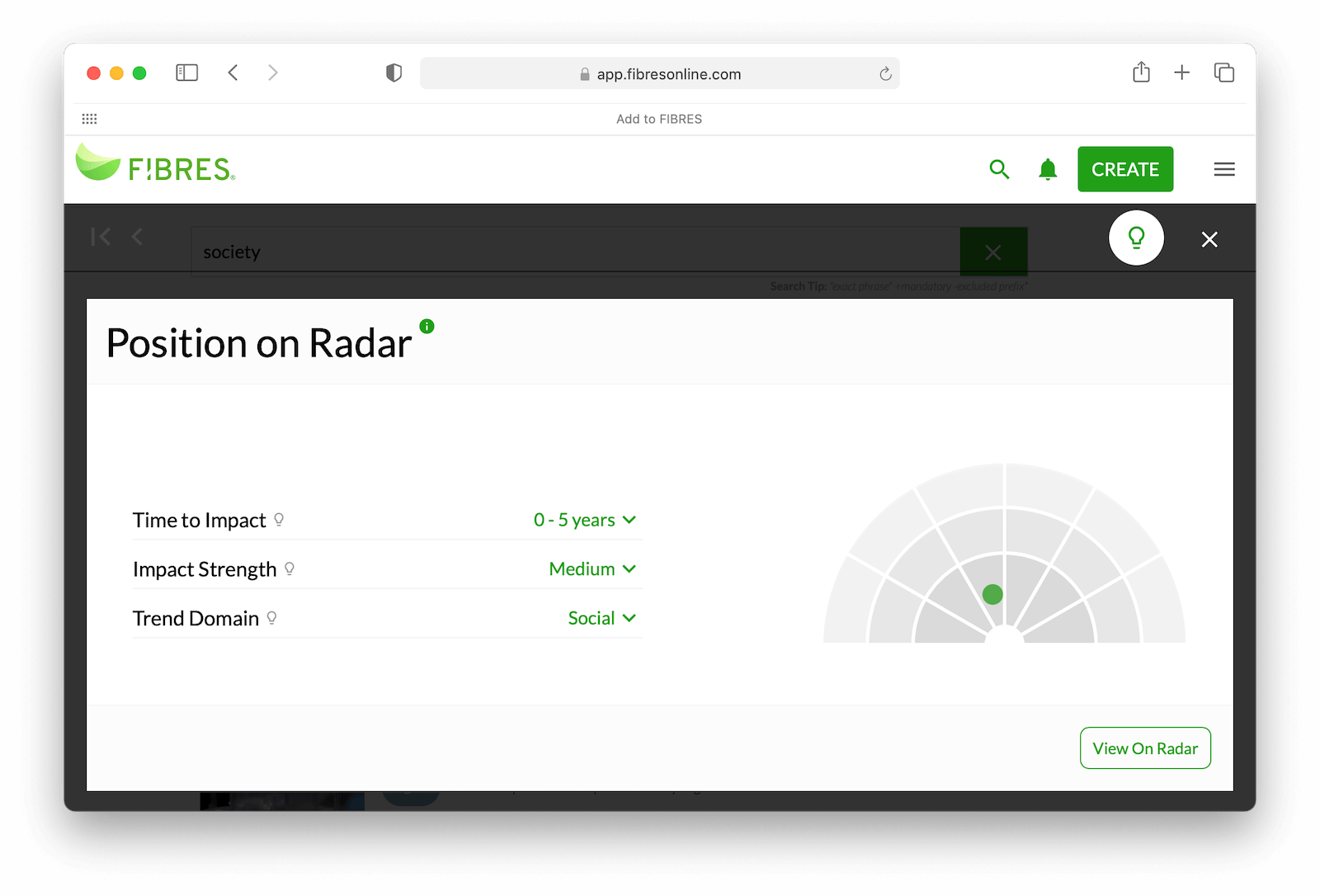 EASY TO USE
Our foresight tool is for everyone, not just those trained in foresight. Whatever your background, you'll find FIBRES easy and intuitive to use.
FITS YOUR NEED
We'll configure FIBRES to fit your process, not the other way around. You get an entire month to try it out with the setup that makes most sense to you.
FRIENDLY SUPPORT
Our team is there for you from day one. You'll get all the help you need, including expert advice on starting or rolling out foresight work.
CUSTOM SECTORS AND HORIZONS
Fully customizable to your needs
If you can dream it, we can probably build it. With our trend radar tool, you can create a strategy radar, a tech radar, a radar for different departments... and make sure your trend content is updated across all of them.
POWERFUL EMBEDDING AND SHARING
Embed in your own tools and workflows
If foresight work is done in a silo, does it make a difference? With FIBRES, you can embed a live version of your radar (just like the one on this page!) on your website or your intranet to make sure your insights are being seen and used.
TREND RADARS AS A SERVICE
Access readily-populated radars
In addition to building your own radars, you can subscribe to professionally-curated trend content from our partners. Get in touch to learn more about our readily-populated radars.
ABOUT FIBRES
The tool for building your own futures intelligence
Do you need to collect signals and make sense of future topics for strategy, innovation, or R&D? Then FIBRES is the foresight tool for you. It's used by corporations and consultancies for building their own futures intelligence.