Automatically build a trend radar for your business
Build a trend radar for your business that is always up to date without touching clumsy presentation software.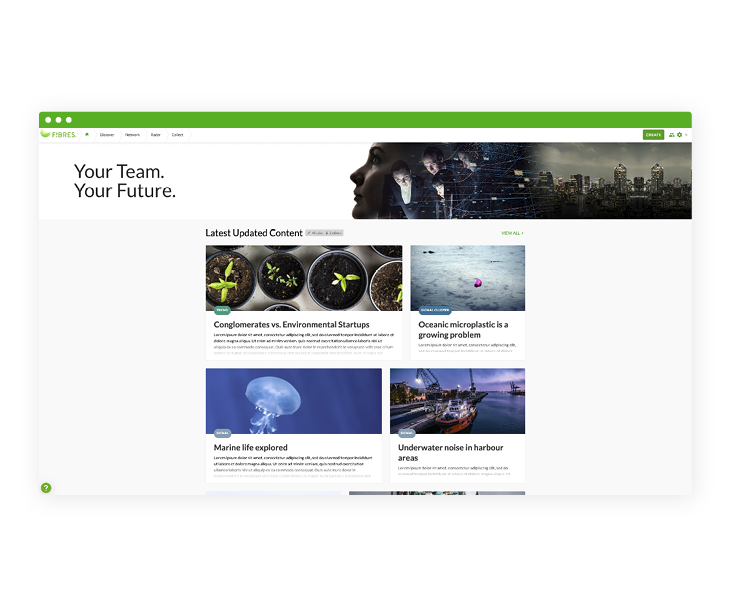 Add your signals and trends into FIBRES
FIBRES houses all your future-related inputs, like interesting articles, pieces of research, and employee insights, in one place.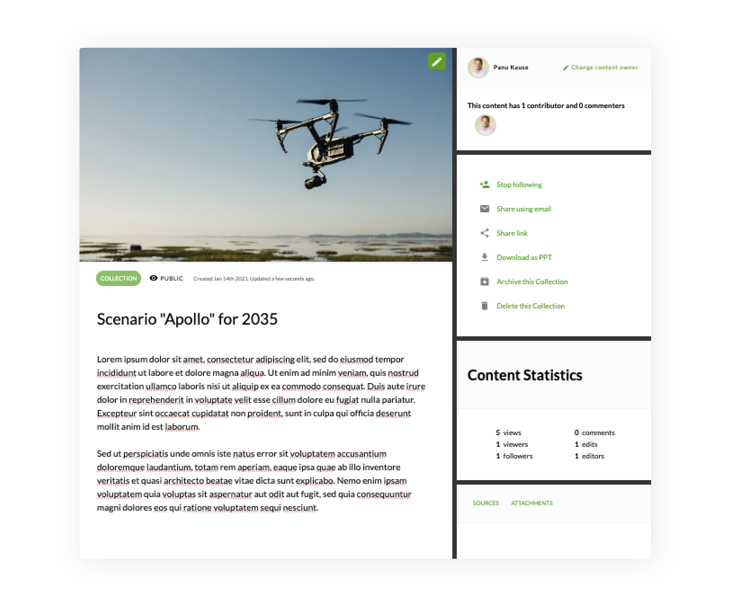 Easily structure and organize trends with FIBRES
You can organize your inputs into signals, signal clusters, trends, and megatrends, allowing you to get the big picture and make sense of your data.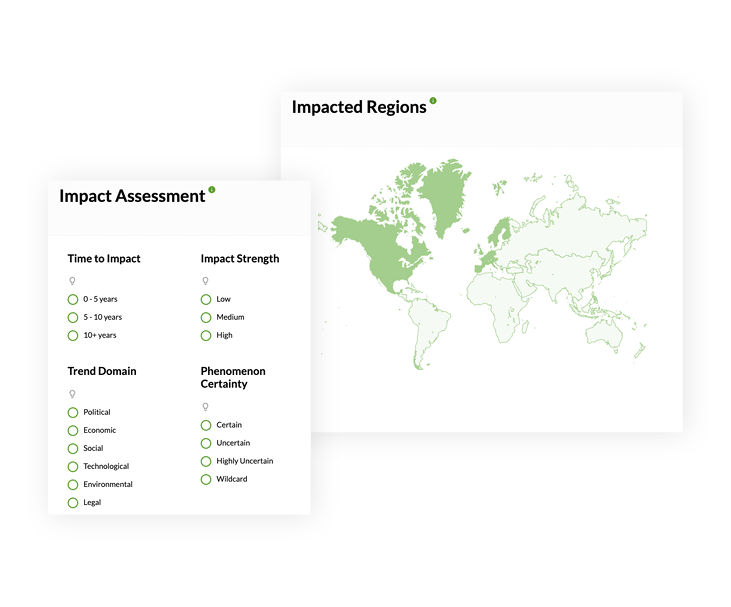 Assess your data according to your criteria
FIBRES lets you set custom impact assessments so that the trend radar layout is customized according to your needs.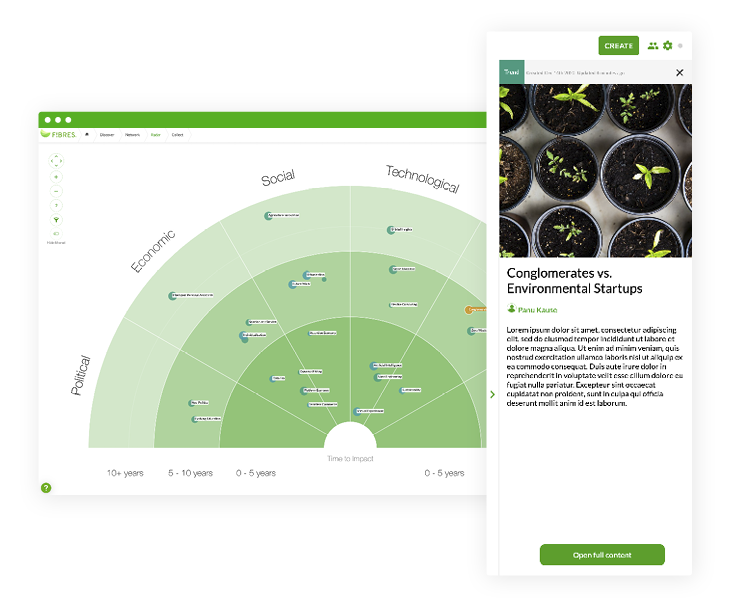 See updates instantly on your trend radar
Based on trend impact assessments made by you and your colleagues, the trend radar will update accordingly, and you'll always have the latest view to share.
BENEFITS
Why use FIBRES for your trend radar
It's customizable
Choose which domains to have in your trend radar.
It's transparent
See who submited what content. Drill-down.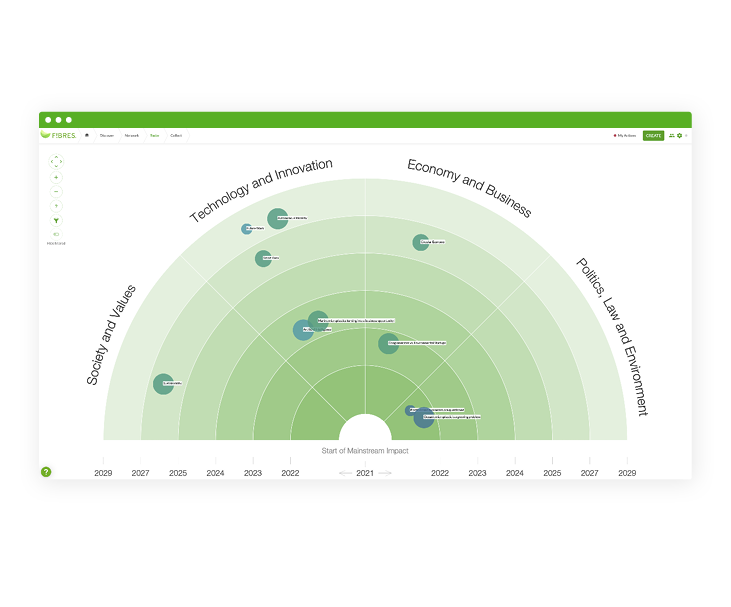 Easy to collaborate
Easily involve others in signal sourcing and sense-making.
Always up to date
When you create a new trend in your FIBRES database, it will automatically show up on your radar.
Start by creating your first trends
Say goodbye to compiling your trend radar manually.
FIBRES is a foresight platform complete with a trend radar
Build a trend radar as powerful as the DHL Logistics Radar with FIBRES. Save signals, make sense of trends, and summarize findings all in one tool.