Best practices for organizing for foresight
In this 20-minute keynote, FIBRES CEO Panu Kause shares 5 best practices for organizing for foresight.
Watch the keynote
How do companies happy with their foresight work organize for it? This keynote builds on years of practical experience from many corporate environments, and on the results from our focused foresight practitioner surveys.
Learn from this keynote
Rule #1: Continuity
How to establish a continuous way of working.
Rule #2: Bias for action
How to take actions based on your findings.
Rule #3: Shared repository
Why it's important to use a shared repository.
Rule #4: Preset models
How using preset models for sensemaking helps.
Rule #5: Collaboration
How and why to involve people in your process.
Defining distributed foresight
What your end state could look like.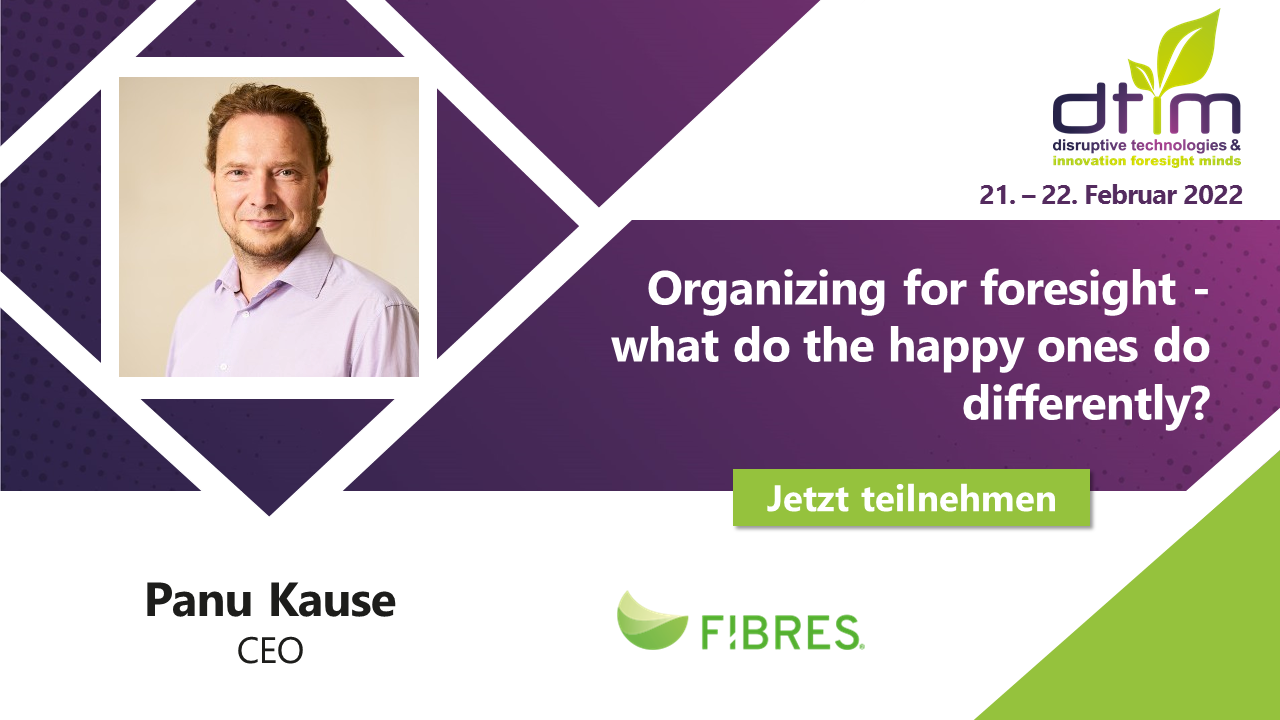 FREE CONSULTING SESSION
Need help with your foresight process?
We'd be happy to understand how you work with foresight, offer relevant advice for your use case, and see if FIBRES could make any of your workflows easier.
ABOUT FIBRES
The tool for building your own futures intelligence
Do you need to collect signals and make sense of future topics for strategy, innovation, or R&D? Then FIBRES is the foresight tool for you. It's used by corporations and consultancies for building their own futures intelligence.
Stay in the loop
Get our latest foresight tips delivered to your inbox once a month.