WEBINAR
How to organize for foresight
So you're interested in using foresight methodologies for your business. But how to organize for foresight in practice? We packed all our learnings and best practices into this 35-minute webinar.
What's covered
Defining foresight
What is corporate foresight, exactly?
Best practices
What do organizations happy with their foresight work do differently compared to others?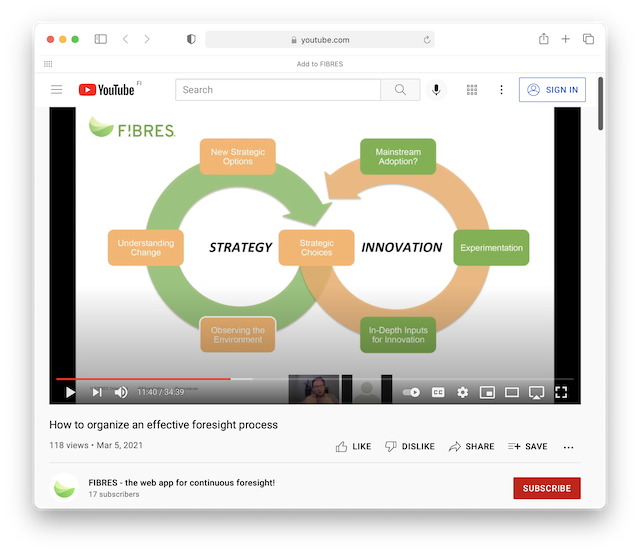 Foresight roles
What are the roles needed for foresight?
Foresight tools
Finding the right tools for your work.
The webinar is now available as a recording
It was originally aired on March 4th, 2021.
Subscribe to the FIBRES newsletter for monthly foresight tips and strategies.