Creating an effective foresight process: a step-by-step guide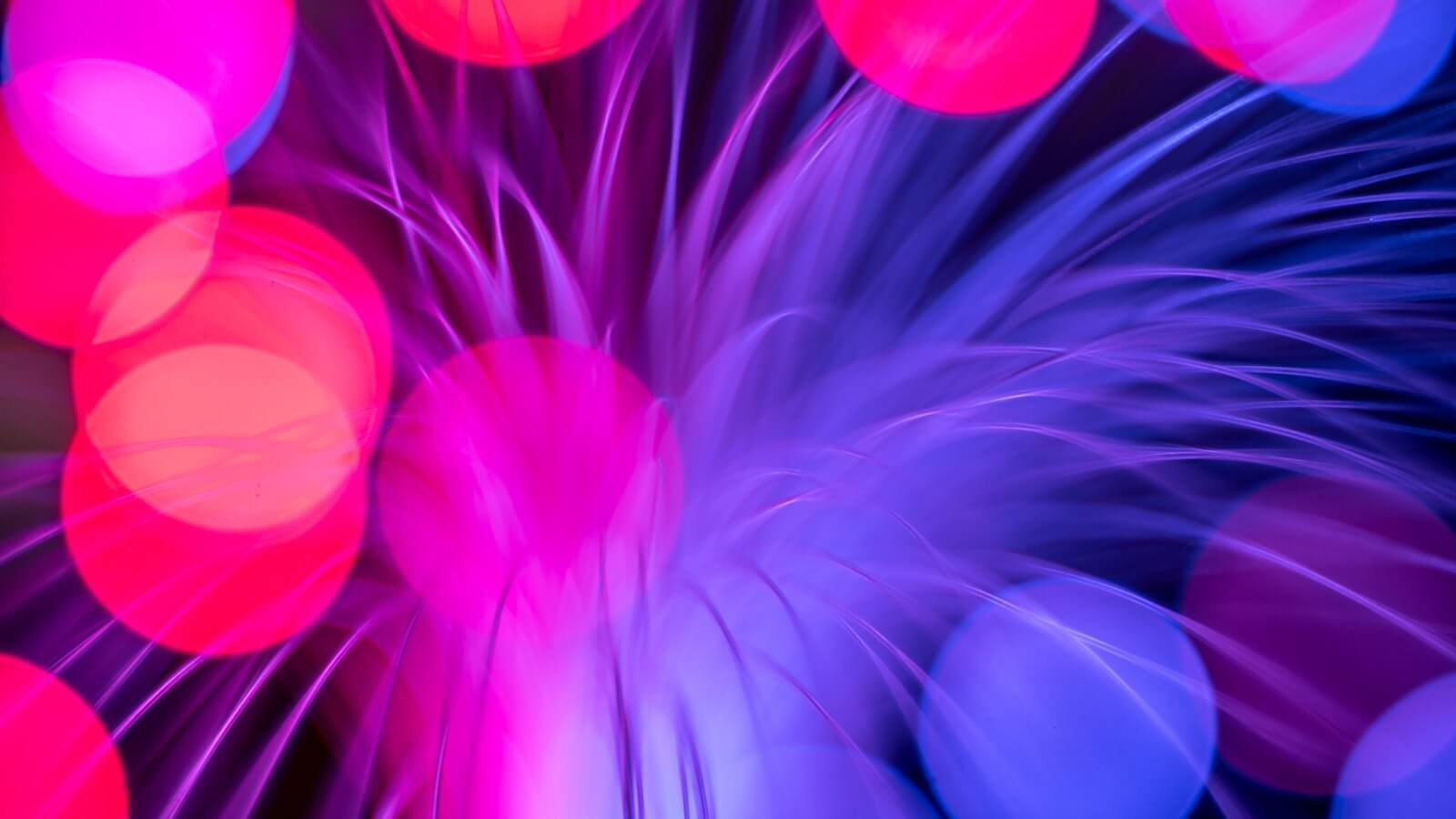 No one can know what the future holds in store. This is the widely accepted universal truth. But how should, then, businesses prepare for the possible array of scenarios that could arise in the coming years?
Turns out, there is a way to minimize the risk of being destroyed with the overwhelming unexpected: establishing a continuous and coordinated foresight process.
In this article, we are going to cover how to build an effective foresight process for your corporation or consultancy, and where FIBRES can come in handy.
What is corporate foresight?
Even large companies can fail when faced with unexpected changes in their environment. In fact, today, the average life expectancy of a company listed in Standard & Poor's 500 is less than 18 years, down from 61 years in 1958.
To become successful in the modern world, companies need to be more attentive to potential surprising events that may arise in the future, and this is where corporate foresight comes into play.
While it may sound complex, corporate foresight presents nothing more than a set of practices that enable a company to detect discontinuous changes early, understand associated consequences for the firm, and plan and act correspondingly to ensure the long-term success of the company. It is a way to systematically and continuously look into the future and incorporate the process into everyday business activities.
How to organize an effective foresight process
Today, more and more corporations are attempting to establish a systematic process that will allow them to summarize and interpret changes in the business environment as a way to mitigate future risks and gain valuable competitive advantages.
When it comes to organizing an effective corporate foresight process, the complex system can be broken down into 4 easy steps:
1. Define the purpose for foresight
Before attempting to organize a foresight process, you must be clear on what the main purpose of such a process entails and how you are planning to use the produced insights. As such, you may choose to work on strategic foresight to determine the expected trend evolution and potential future scenarios or on foresight for innovation, which carries a more action-oriented focus.
Whatever the case, keep in mind that in order to be effective, corporate foresight must be connected to action and used in a meaningful way within the organization. If you aren't clear on the main purpose for foresight, it is unlikely to have any positive impact on your company.
2. Assign main responsibilities
Depending on your company, you may choose a different setup for assigning various foresight-related responsibilities. However, one fact is certain: you absolutely need to have dedicated professionals performing different foresight functions related to user engagement, community building, and process improvement.
As such, larger organizations may choose to have dedicated foresight managers or even teams of foresight professionals. In other, smaller companies, the foresight roles may be assigned to employees already responsible for other roles, such as innovation or customer insights managers, strategy and business development teams, and more.
Whatever the case, make sure that the responsible person knows the data sources and drivers, the pain points, and the associated tools first-hand.
Practical example
Let's say, Eddie Expert is a Subject Matter Professional working in your organization's Research & Development (R&D) department. His daily job responsibilities include looking up tech and startup news and discovering new patents related to the project he is currently working on. He also produces his own experiment findings based on the project he is trying to implement.
As part of your corporate foresight initiative, you ask Eddie Expert to share his contributions with Franzeska Futurist, a trend manager working for your company. Based on the information provided by Eddie Expert and other employees, Franzeska will create monthly summaries of updated trend descriptions and impact analyses.
Your foresight team also includes Frankie Foresight, whose job is to develop bi-annual summaries and reports, and Betty Board, who is responsible for updating the corporate strategy in response to the foresight findings. We will take a look at their specific responsibilities later on.
3. Set the right expectations
Once the responsibilities are assigned to appropriate roles, you need to set the right expectations. For example, if you decide to bring people on board, whose primary work is not related to foresight specifically, you need to make the transition simple for them by establishing a process for easy contributions and easy access to relevant data collections.
Ideally, you should organize the process in a way that the daily work and tasks completed by the employees taking on foresight responsibilities automatically contribute to certain foresight components.
If you decide to involve more people in addition to your core foresight team, consider creating a clear rollout plan, detailing who and how you will be bringing on board as new contributors. It is also a good idea to plan for involving people with deeper expertise within specific domains to allow for a multi-layer domain of work.
Practical example
In our example, Eddie Expert already conducts daily research on tech and startup news or patents and has access to results from his own experiments. As such, sharing his findings with Franzeska Futurist doesn't place a significant burden on him. Franzeska, in turn, works as a trend manager, so conducting trend and impact analyses is a task she is already well-familiar with.
On a monthly basis, she will be summarizing the inputs coming from Eddie Expert and other subject-matter professionals and incorporating these inputs into clear impact analyses and trend description documents to be used for all the R&D projects within the company. These documents will also be shared with additional people, who will be working on more comprehensive bi-annual summaries and reports.
4. Get management on board
Once the main responsibilities are assigned to corresponding roles, and the right expectations are set, you need to make sure that the management is on board with the corporate foresight initiative.
Trend management or foresight doesn't carry any standalone value; it needs to be connected to the corresponding action, so the commitment of people who are supposed to be using the new insights is of utmost importance. Most often, these people present employees of different levels of management, who will follow up on selected key schemes, create ad-hoc summaries, overall trend radars, and create an action plan in response to future scenarios.
Practical example
To take our example one step further, you can feed the information organized by trend manager Franzeska to additional people, such as Frankie Foresight, a corporate foresight professional. As such, Frankie will develop bi-annual summaries and ad-hoc analyses, which will include trend radar summary views, future scenario updates, and ad-hoc assignments.
Frankie Foresight, in turn, will deliver his findings to a Business Management Professional Betty Board, who will develop bi-annual strategy updates and come up with continuous decisions in response to provided insights. Of course, these decisions will have a certain impact on the daily work conducted by the R&D department, and, as such, will influence the responsibilities of Eddie Expert, our subject matter professional.
Tailoring a foresight process for your organization
To ensure the ultimate corporate foresight success, you need to make sure that all the contributions, summaries, and discussions created in steps 1 to 4 are available to everyone on a consistent basis. So, you need to establish a system, in which all foresight-related information is updated daily and is available to the entire foresight team, in addition to specific sources and inputs available to each person based on their roles and expertise.
In our example, the four members of the foresight team – Eddie Expert, Frankie Foresight, Franzeska Futurist, and Betty Board – continuously contribute inputs, summaries, or insights to a shared platform that can be accessed by any member of the team at any time.
One great example of such a platform is FIBRES. With the FIBRES tool, your foresight team will be able to quickly share any written inputs from internal sources, news sites, or commercial sources under one roof. This information can then easily be structured and assessed to help understand its impacts on your business and provide automated summary views like the trend radar.
Of course, the foresight players and their roles outlined above present a general guideline for the most advanced organizations. Depending on your company, you may organize your corporate foresight in a different way, but one thing remains certain: the highest foresight value is gained only via the continuous and coordinated activity of all the contributors. When done right, this internal crowdsourcing and collaboration hold a massive potential, both in terms of foresight for strategy and foresight for innovation.
Establishing a continuous process with FIBRES
As corporate interest in foresight is inevitably increasing and many companies get acquainted with the concept, they attempt it in a piecemeal fashion. This is a fundamentally wrong approach that will not yield the desired results. Instead, you should always aim to develop an integrated, continuous process for bringing together contributions from different sources and analyzing them in a systematic manner.
For more advice on building an effective foresight process, take a look at our webinar How to organize for foresight. In the webinar, our CEO Panu Kause discusses the importance of making sense of your future operating environment, how to connect your findings and insights with action and how to apply a foresight software like FIBRES to do the job.
Photo by andreas kretschmer on Unsplash
Milla Lappalainen is head of marketing at FIBRES. She's excited to learn foresight best practices from the top organizations in the world already running their own foresight workflows and to share those learnings with others.
Stay in the loop
Get our latest foresight tips delivered straight to your inbox. You may unsubscribe from these communications at any time.