How it works
The foresight process involves collecting signals, making sense of trends, and sharing your insights. This is how it works in FIBRES.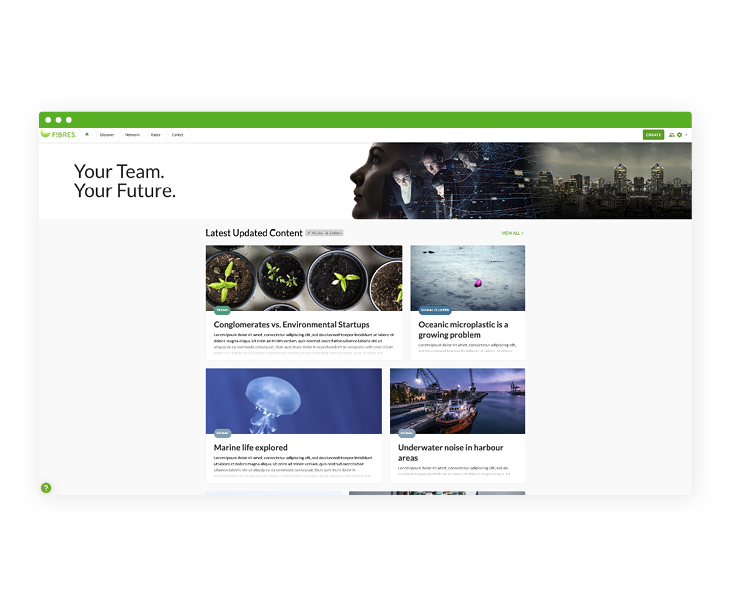 Collect signals of change into your trend database
"The present is pregnant with the future." We are surrounded by a constant flow of weak signals that hint about upcoming changes.
With FIBRES, you'll have a shared space for systematically collecting these bits of information, so they start accumulating into information.
One-click web clipping & manual inputs by your own people for their observations and internet newspieces
Automated and highly intelligent data sourcing from integrated databases and the open web
Even more with FIBRES exploration powerup into patenting, research papers, and more
Make sense of all your inputs in a visual interface
Collecting inputs about your future, like emerging technologies, market changes, and other developments is just the first step.
Unlike typical workarounds like spreadsheets or presentation software, FIBRES makes it easy to work with your data in a visual interface. Our "hybrid foresight" approach combines the best of artificial intelligence and human intuition:
Enjoy technology-assisted data linkages, clustering, and enrichment
Structure your data into signals, signal clusters, trends, and megatrends, and apply flexible impact assessments
Take benefit of discussion and voting features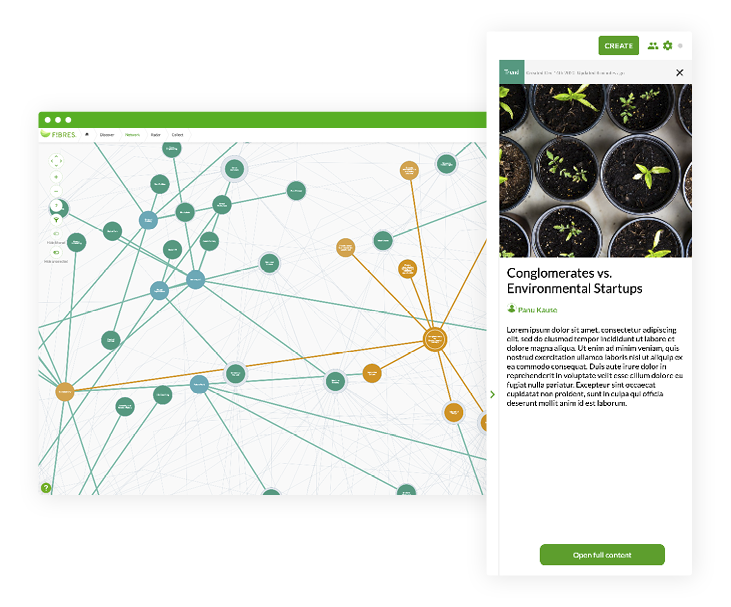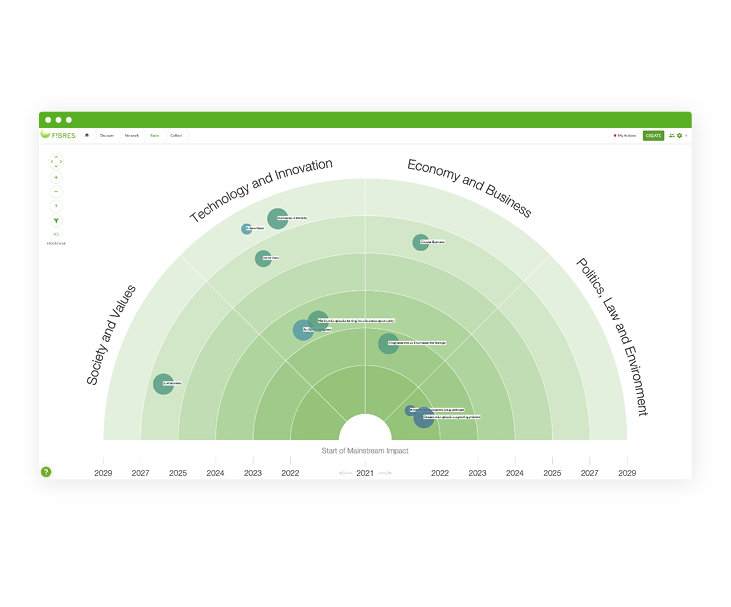 Summarize and visualize your findings with ease
Once your insights begin forming, you can easily present and export your data. You want to connect your work with action. FIBRES makes this easy by:
Automatically building a trend radar to support your decision-making and risk management
Unlimited data collections for personal and team use, for example for future scenario creation, scouting summaries for innovation and R&D, or ad-hoc summaries to summarize emerging topics
Allowing for data exports also onto .ppt and .csv (more options for exporting and embedding coming up)
HOW-TO GUIDES
Step-by-step instructions
Find detailed instructions in our how-to guides.