Software for strategic foresight
Scouting for trends once a year used to be enough. Today, building a successful strategy requires a process to collaboratively and continuously track trends.
Power your strategy with continuous foresight
FIBRES is used by business leaders and strategists to bring foresight into strategies.
Stand-alone strategy updates
Individual strategic initiatives
STRATEGIC FORESIGHT
How it works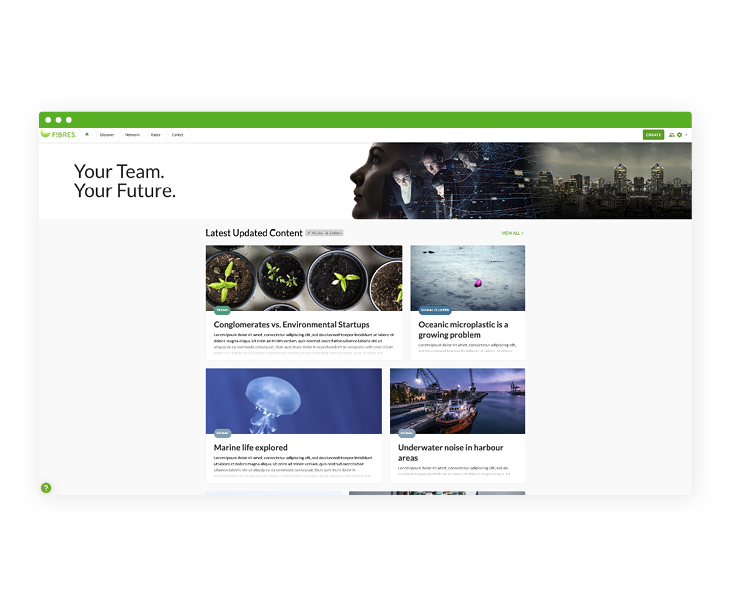 Collect inputs for your strategy in one place
Combine inputs from different sources, such as your own people, intelligently automated sources, and your favourite research providers.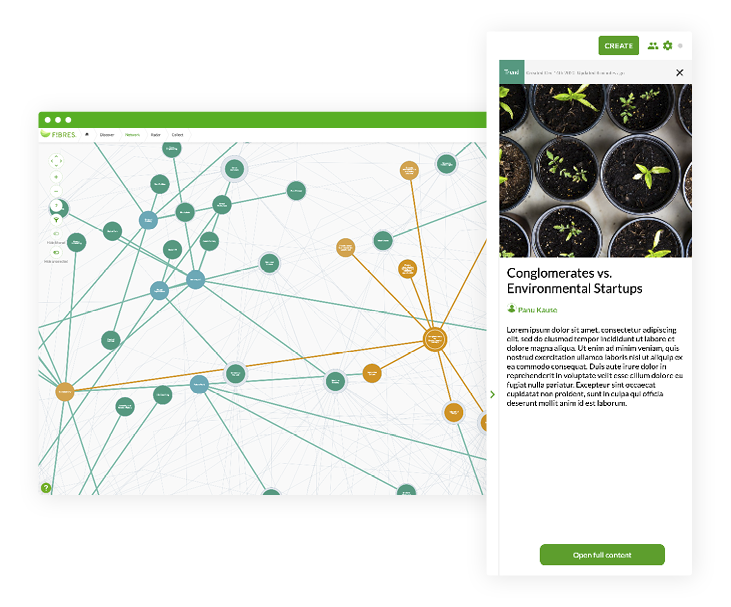 Make sense of trends together with your colleagues
Make sense of inputs by easily clustering related topics, creating relevant summaries, and evaluating trend impacts.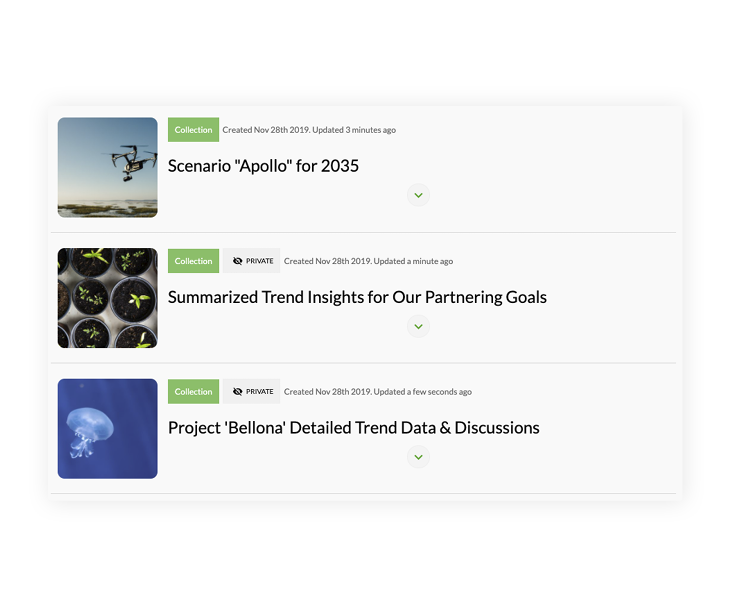 Outline future scenarios and summaries
Create collections to summarize the impacts of multiple trends and other phenomena. Outline alternative future scenarios or gather your collective intelligence related to a specific strategic question.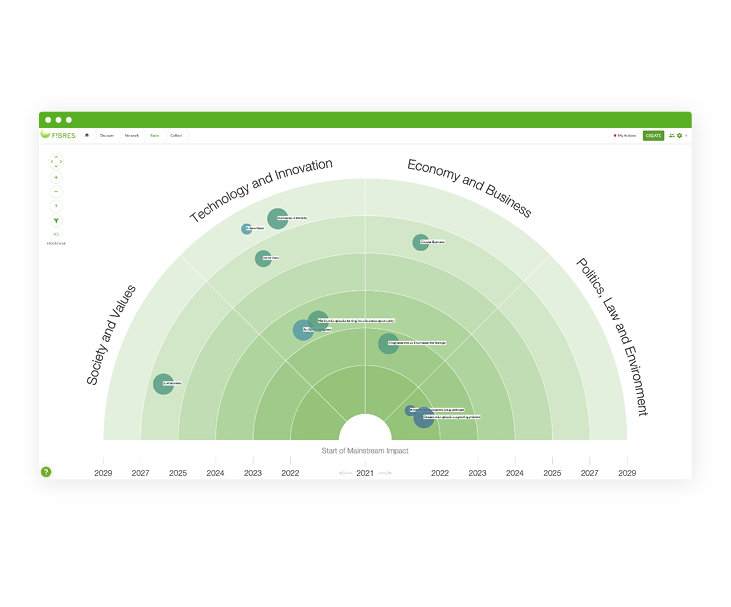 Share and visualize with ease
Take your findings where they matter most by inviting others to explore all data, and by enjoying automated visualizations such as the trend radar.
Understand your future operating environment
Collect signals, make sense of trends, and visualize your findings with FIBRES.