Despite the global pandemic, 2020 marked a year of growth for FIBRES Online. Existing customers in Australia, Europe, and North America found our foresight software even more valuable in turbulent times. Concurrently, new customers discovered FIBRES for their internal foresight work.
FIBRES Online is the developer of FIBRES, a cloud-based tool for continuous and collaborative foresight work. Our software is primarily used for strategic planning, innovation, and R&D purposes in corporations and consultancies.
Today, we're thrilled to announce that we've secured approximately 270 000 euros in equity investments to boost our international growth in 2021.
Experienced startup and angel investors to back FIBRES
Our customers include top corporations such as Aurecon, Daimler, and Vitesco Technologies, public and research organizations such as Kuntaliitto and VTT, consultancies such as Sextant Advisors, and universities such as Vilnius University.
These new investments are a defining moment for FIBRES. Before any seed rounds, still bootstrapping, we were able to develop a great tool and gain new customers from among some of the largest companies in the world.
Now, with the new equity funding and a strong board of directors, we are ready to accelerate our international growth. Investors joining CTO Esa Heikkinen and CEO Panu Kause as shareholders of FIBRES Online include:
In addition to the new equity funding from private investors, FIBRES has received approximately 430 000 euros in grants and loans from Business Finland for R&D and internationalization during the past three years.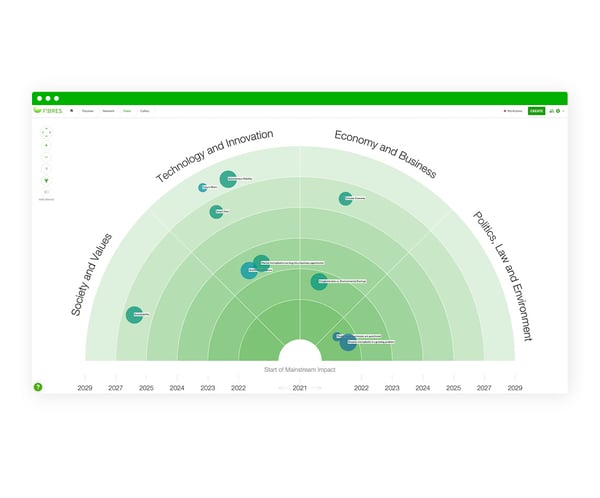 Changes in strategic management are supporting FIBRES' growth
Strategic planning, market intelligence, and innovation knowledge management in organizations are undergoing major changes. We believe continuous foresight working methodologies will grow rapidly in the upcoming years, and FIBRES is perfectly positioned to be a winner in this market.
FIBRES is situated at the intersection of three distinct market trends:
Traditional approaches to market research, market intelligence, and consulting are being disrupted due to the ever-increasing pace of change, and due to data being available to everyone.
The organizational management paradigm is becoming more collaborative and transparent, with expectations over participatory planning and shared understanding.
Strategic management is "going digital", i.e. companies are now investing in such purpose-built and intelligent tools.
Our solution helps companies systemize foresight and futures work by providing a shared platform to work on trends. With FIBRES, companies have a centralized database for all future-related inputs, a technology-assisted tool to make sense of such inputs, and an engaging user interface for collaboration and sharing of new insights.
Our business has already proven to be highly scalable. The new equity is primarily used for strengthening the company's marketing and sales activities.
Following the investments, Kaj Rönnlund, Dag Sandås, and Marcus Wikars joined the Board of Directors, with Kaj Rönnlund elected as the new Chairman.
"The Board of Directors and the investors are impressed by FIBRES' achievements already, and confident this will be an international success story", says Kaj Rönnlund, Chairman of the Board at FIBRES.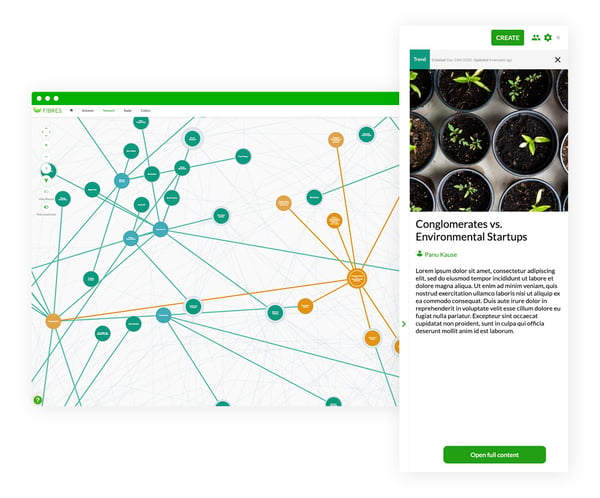 Contacts for media
Panu Kause, CEO
Tel. +358 (0) 40 838 4603
Kaj Rönnlund, Chairman of the Board
Tel. +358 (0) 50 570 1746
---
FIBRES is a cloud-based tool for continuous and collaborative foresight work in corporations and consultancies. FIBRES enables using multiple sources of futures-related written inputs and applies AI to help make sense of them. It is primarily used for strategic planning, innovation, and R&D purposes.
---
What does FIBRES do exactly? Check out the one-minute product explainer video: